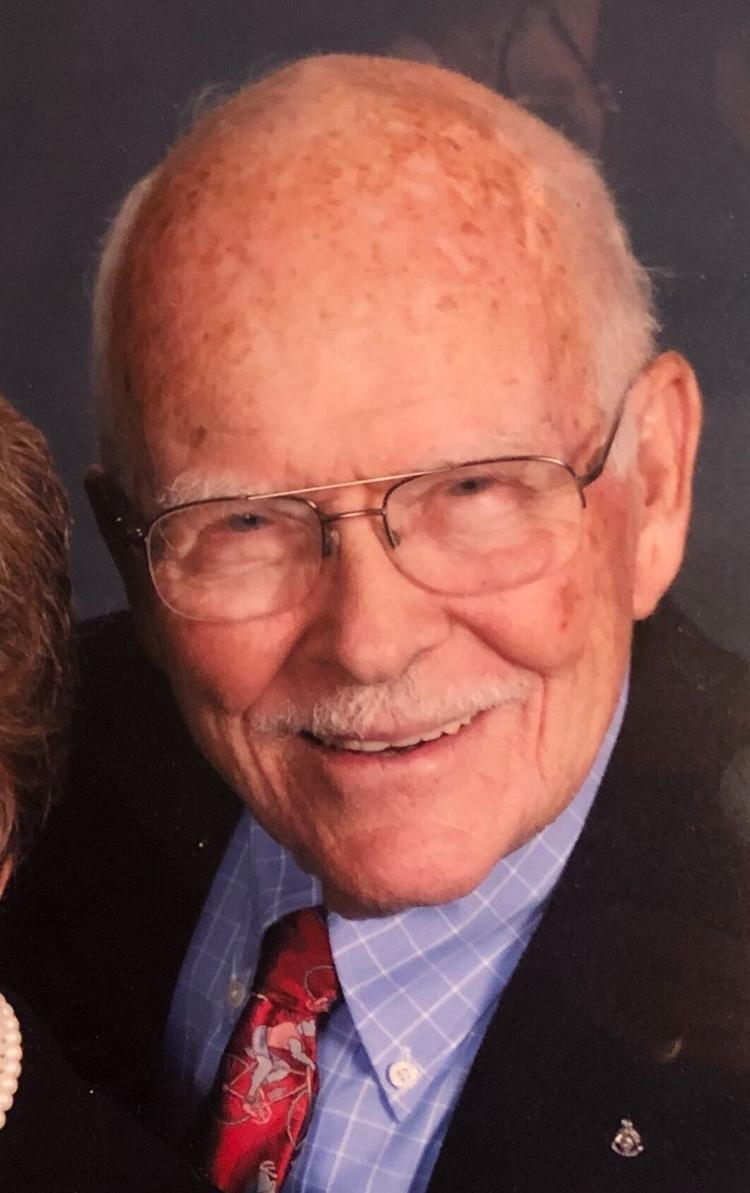 STANLEY RICHARD BOWE
Stan Bowe, 89, died October 2, 2020 at Geauga Hospital. He was born December 27, 1930 in Washington, D.C., the son of Leon Evans Bowe and Miriam Alicia Bowman. He attended Hiram College where he met his future wife Juanita "Jerri" K. Jackson, graduating in 1957. They were members of the United Methodist church. He was a member of the Masonic Lodge #245. Stan was employed as a sales engineer, working for Ohio Rubber, Texaco, Etna Products, and G. Whitfield Richard. His hobbies included working on Volkswagen cars, bicycling, singing, dancing, the harmonica and collecting hostas. After being widowed, Stan met his loving companion Joanne Fredrickson and moved to Bainbridge for his remaining years.
He was preceded in death by his wife, parents, and a sister Carolyn (Ron) Hollingshead of Lakeview AR. He is survived by a sister Eleanor (Ben) Wood of Renton WA.; his son Dr. David (Beth Boehlke Sedlak) Bowe of Chagrin Falls, daughters Karen (Patrick) Dempsey of Oviedo, FL; Alisa (Ross) Lenhardt of Sewickley, PA., and Julie (John) Youngblood of Doylestown, OH.; grandchildren Christopher and Emily Bowe, James P. and Savannah Dempsey, Bo, Allison and Paige Lenhardt, and Laura, Rose, and Justin Youngblood; and companion Joanne.
Dad was always quick with a helpful smile and wit, a fix-it attitude, a people person, and will be deeply missed by his children, cousins, grandchildren, the Fredrickson Family, and hundreds of long-time friends.
Graveside services for the public will be held outdoors at Evergreen Cemetery in Chagrin Falls, at 11 am on Saturday, Oct 10, to be conducted by nephew Rev. Jeff Jackson and Rev. Joyce Lawson. Burial arrangements are by Stroud-Lawrence Funeral Home. A summer 2021 outdoor celebration of life is being planned.
In lieu of flowers, contributions to the North Coast Hosta Society, Jerri Bowe Hiram Scholarship Fund, or a charity of your choice in his name are welcomed. Details at www.stroudlawrence.com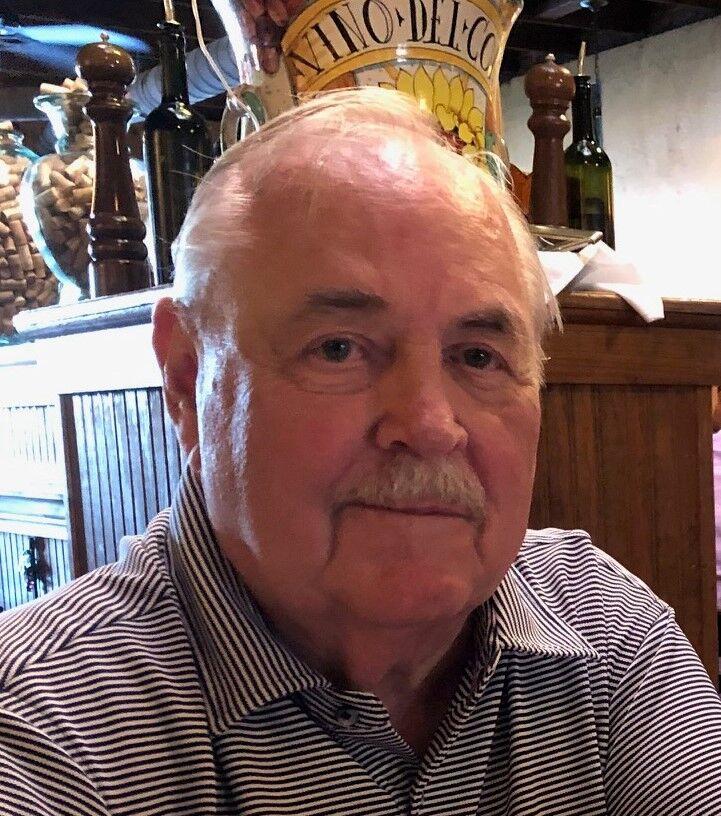 ROBERT R. "BOB" CULP JR.
Robert R. "Bob" Culp Jr., age 77, of S. Russell. Beloved companion of Claudia Heilman for 26 years; loving father of Robert R. Culp III, John Charles Culp, and Jim (Kathleen) Heilman; dearest grandfather of Heather Lynn Culp, Danielle Nicole (Jared) Hattery, David Russell Culp, Madison and Morgan Culp, Alexandra (Daniel) Southerland, Megan and Kathryn Claudia Heilman; dear great grandfather of Dalton and Clayton; brother of Tom (Teddi) Culp, his late sister Patricia (nee Culp) Spotts and his niece Amanda Lynn Culp.
Bob was the former owner of Food Service Marketing in Bedford and was an avid competitive sailor. ALL SERVICES PRIVATE. In lieu of flowers, please make donations to the Ursuline Sisters of Cleveland, 6085 Parkland Blvd., Suite 175, Mayfield Heights, OH 44124 (St. John Funeral Home of Bainbridge Twp., 440-708-1855)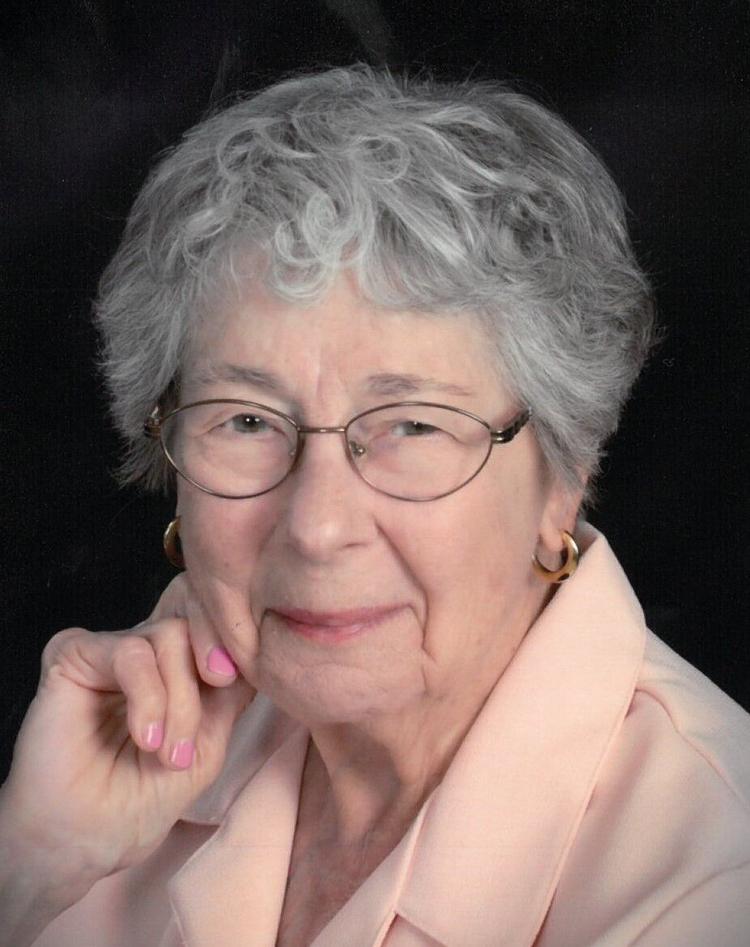 HELEN L. EDWARDS
Helen Lucille Edwards, age 93, died peacefully on September 25, 2020 at American House Assisted Living in Macedonia, Ohio. Robert S. Edwards, her husband of 49 years, preceded her in death in 2004 at age 79. She was also preceded in death by her parents, August A. and Anna Schmutz and her sisters, Alice Malony and Dorthy Duvall. Helen leaves behind her children and their loving spouses: Doug and Monica Edwards, Scott and Lisa Edwards, Lynne and Darrell Adkerson, and Dave Edwards (former spouse Kristine Elvin Edwards). She also leaves behind her grandchildren: Amanda and her husband Chase, Leah, Ben, Jenny and her husband PJ, Robbie, Julie, Alex and his wife Stephanie, Shannon, Kailin, Jonathan, and Brigitte, as well as her great-grandsons: Lincoln, Griffin and Declan.
Helen was born on October 12th, 1926 and grew up in Youngstown, Ohio and graduated from Boardman High School in 1944. She obtained a B.S. in Biology from Allegheny College in 1949. She worked as a medical technician, eventually retiring from Geauga County Hospital in Chardon.
It was at Allegheny College where Helen met her husband, Bob Edwards, and married him in 1954. They moved to Bainbridge Township in 1956, and lived first on Scotland Drive and later on Westhill Drive in Lake Lucerne. Helen was a 40-year resident of the Lake Lucerne community where she and Bob raised their children Doug, Scott, Lynne and Dave.
Helen served her community by volunteering with Meals-On-Wheels and the Mary Martha Group. She enjoyed playing pinochle, home gardening, and taking walks with family and friends.
In lieu of flowers, the family suggests contributions in Helen's memory to Chagrin Falls Meals-On-Wheels, Inc., P.O. Box 23497, Chagrin Falls, OH 44023 (www.chagrinfallsmeals.org).
Funeral Services are private. The family will receive friends at the MURPHY FUNERAL HOME, 95 S. FRANKLIN ST., CHAGRIN FALLS ON FRIDAY, OCTOBER 9, 2020 FROM 9:30 TO 10:30 A.M. Masks are required.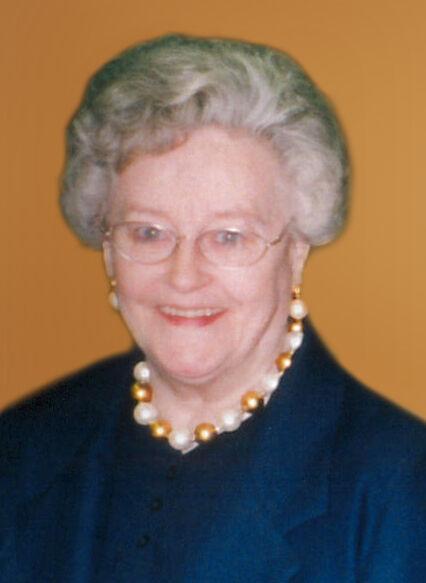 NATALIE G. GIBNEY
Natalie G. Gibney (nee Escoffier), passed away at the age of 98 from natural causes. Cherished wife of the late Patrick F.; loving mother of Grant (Sandra); beloved grandmother of Beau (Joy) and Brad (Brandy); precious great-grandmother of Patrick, Kally, Kayla, Benjamin and Brady; dear daughter to the late Delaney and the late Hermina (nee Bydolek); trusted sister to Leona Graves (the late Robert) and the late Eulalie Zimmerman (the late Charles); aunt and friend to many.
A graveside service was held Monday, October 5. In lieu of flowers, family suggests memorial donations be made to The City Mission, www.citymission.org.
ARRANGEMENTS BY FERFOLIA FUNERAL HOME. www.ferfoliafuneralhomes.com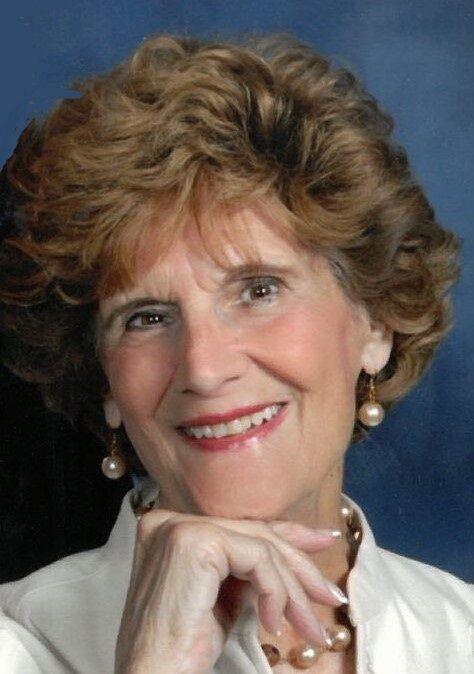 VIRGINIA L. GROSS
Virginia L. Gross "Ginny", 91, died peacefully at home surrounded by her family on October 3, 2020. She was preceded in death by her parents, Nicholas and Josephine Ricchiuti. Ginny was devoted to her family and much loved by her husband of 70 years, Robert; her children and their loving spouses: Robert and Ann Gross, Lisa and Brian Bontempo and Stephanie and David Lowe. She also leaves behind her grandchildren: Caroline Barta (John), Thomas W. Gross, Garrett and Michael Bontempo, Hailey and Griffin Lowe and great-grandson Jack Barta; her sister, Tulia DeFoy (Earnest, deceased); niece, Denise Coyne (Dennis); and nephew, Ernie DeFoy (Mary).
Ginny was born and grew up in Erie, Pennsylvania and obtained a bachelor's degree from Villa Maria College. Ginny was an avid reader since a young age and her appetite for knowledge was never-ending. She went on to earn a master's degree in English literature from Allegheny College in Meadville, Pennsylvania. She began her career in education teaching English at Strong Vincent High School in Erie. While there, she served as Chair for the Language Arts Council, financial secretary for the Erie Teachers Association and advisor to the Erie YWCA. In 1960, she and her husband relocated to Cleveland, living for many years in Gates Mills and later Bainbridge. Ginny continued her career at NDCL in Chardon teaching Senior English and Business courses for 15 years. Throughout her career, Ginny had a positive influence on the lives and career choices of many of her students.
Ginny served her community through her many volunteer activities; some of those included The Christ Child Society, St. Louis Women's Guild, Cleveland CPA Auxiliary Club, Gates Mills Garden and Community Clubs. She was also very active in fundraising for the Carmelites and Poor Clares' Monastery and participated in many of their annual events.
She had a very strong commitment to her faith which she exuded in her daily life. Her never-ending love for family and friends was always felt. She will be dearly missed.
Due to the ongoing pandemic, the family will celebrate her life in a private service and will look for ways to connect with friends.
In lieu of flowers, the family suggests contributions in Ginny's memory to the Poor Clares at poorclare.org or Carmelite Sisters at clevelandcarmel.org. Please sign Tribute Wall at: murphyfamilyfuneralhome.com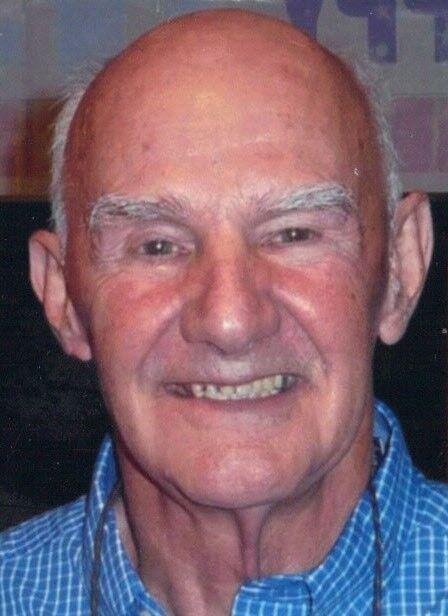 HAROLD "Hadge" HISSAM
10.26.1932 – 9.27.2020
Harold "Hadge" Hissam aged 87 passed in Bainbridge Twp. on Sunday September 27, 2020. He was born in Sistersville, WV on October 26 1932.
He is survived by his loving wife Maggie, daughter Jennifer (David) Jones of Bainbridge Township, OH, son Timothy (Lucille) of Austin, TX, daughter-in-law Mary (Thomas – deceased) of Wilmington, NC and grandchildren Lauren (Tyler) King of Newark, OH, Lydia Jones and her fiancé Cody Walker of Houston, TX, Belle Hissam of Boone, NC, Rhett Hissam of Raleigh, NC. and Phillip Hissam of Austin, TX; his sister and brothers Wanda of Paden City, WV, Emel of Indiantown, FL, Jim of Georgetown, TX. He joins his deceased brothers Kenneth of FL, Bernard of WV and Bill of WV. He leaves behind many nieces and nephews who adored him.
Hadge graduated from Glenville State College in WV and got a Masters from Kent State University. He played football and basketball in high school and college and later was drafted into the Army and stationed in Ansbach Germany. He moved to Bainbridge Twp. in 1957 and taught in the Kenston, Warrensville and Solon School Districts as a coach and Physical Education Teacher. This included 19 years at Dorothy Lewis Elementary in Solon. As a Physical Educator he ran several workshops, developed a record album of creative movement, and held various positions in Ohio Assoc. of Physical Education Recreation and Dance. He was happiest when teaching and interacting with children and peers. He was a mentor to many and loved by all.
Hadge was active within his community and beyond, teaching Safety Town in Solon for 19 years and as a referee of basketball for 55 years and volleyball for 25 years. He is remembered fondly by so many youths and parents for his supportive approach to coaching and refereeing. He was active in the Bainbridge Jaycees and in the Bainbridge Civic Club. Hadge was a Scoutmaster of Troop 102 and brought forth 16 boys to Eagle Scout. He was a member of the United Methodist Church of Chagrin and served as a head usher. After retiring from teaching Hadge worked as an Assistant Zoning Inspector for Bainbridge Township.
Hadge met Maggie when he was working at Arlington Cabins, WV where she was staying with friends. He made lifelong friends when he joined the Jaycees who joined Hadge and Maggie in their hobbies and loves of boat sailing, fishing, camping and traveling, including going to Nags Head. He was always happy and touched everyone's heart; he was a hugger and took pleasure in simple things. Hadge loved to dance and did a mean jitterbug. He was the life of the party and loved leading games for the kids. He also liked to play poker and tolerated bridge. Hadge was so sweet and saw the good in all people. It was a delight to watch him lead the Crawdad Song and act it out. He was a legend. Take him Home Country Roads.
May he be in peace as we know he will be a welcomed as a Refereeing Angel in Heaven.
Due to COVID, a Celebration of Life will be held at some later date next year.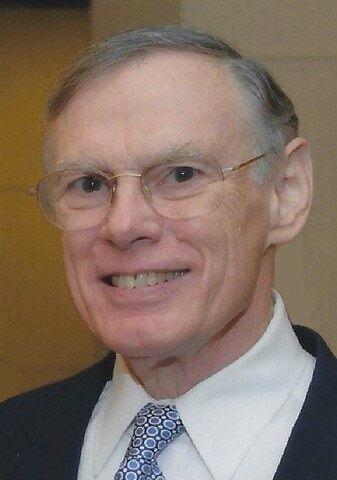 DR. JAMES R. HODGMAN
Dr. James R. Hodgman of Pepper Pike died October 1st, 2020 at age 86. Beloved husband of the late Emily (nee Jewell). Cherished father of Catherine Schramm (Bart), Kenneth and the late Herbert. Devoted brother of Richard (Jocelyn) and Joann Dodson (Les, deceased). Fun-loving grandpa to Julie Isaacs (Justin), Heather LaRouere (Thomas) and Scott Schramm (Leigh). Great grandpa to Emily, Hannah and Matthew Isaacs.
Dr. Hodgman was born in Detroit and graduated from Redford High School. He went on to undergraduate and medical training at the University of Michigan graduating with honors from the U of M Medical school class of 1959. Jim Interned at Hennepin County Hospital in Minneapolis before joining the U. S. Air Force, serving as Commander at Custer Air Station in Battle Creek Michigan. In 1962, Dr. Hodgman joined the Cleveland Clinic where he served with distinction for 35 years. During his tenure at the Clinic, Jim rose to Director of the Coronary Intensive Care Unit. Jim also served on the Board of Trustees, Chair of the Coronary Intensive Care Committee and was Director of the Physicians Assistants in Cardiology. Dr. Hodgman was published in numerous medical journals and was respected for his research and insights. Jim always made time for Residents and Fellows and trained many outstanding doctors to put patients first. His focus was on patient care and providing comfort to those he saw.
Jim married his high school sweetheart, Emily Jewell, September 7th, 1957 and they were married for 59 years. Jim loved travel, adventure and most of all being with family and friends. Jim and Emily served as dedicated volunteers for many years at the Cleveland Ronald McDonald House and made a lasting impact on the staff and residents.
A memorial service will be held at the Church of The Western Reserve, 30500 Fairmount Boulevard, Pepper Pike, Ohio 44124 at 11 am Saturday, October 10th. (Masks are required.) The service will be live streamed on the funeral home website. The family prefers that those who wish to make contributions may make them in his name to: Ronald McDonald House, 10415 Euclid Avenue, Cleveland, OH 44106. Please sign Tribute Wall at: murphyfamilyfuneralhome.com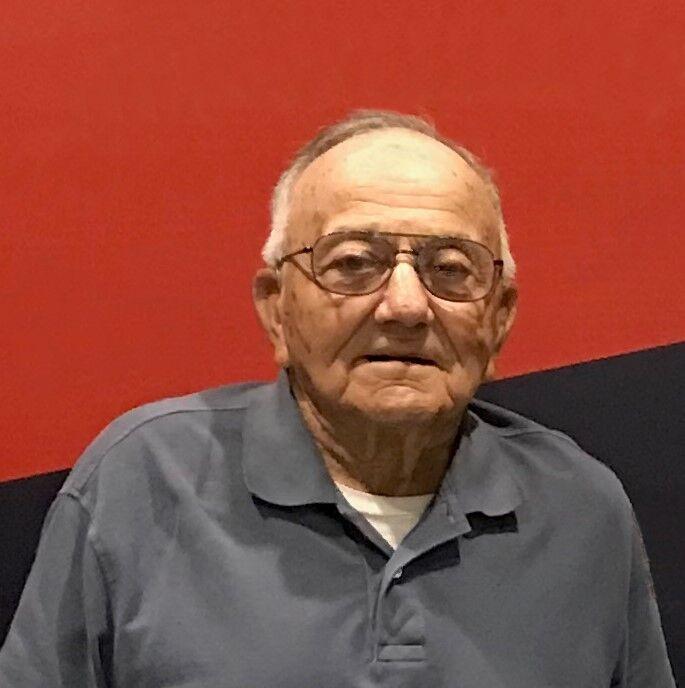 RALPH MAY
Ralph "Wimpy" May, age 92, passed away at home on September 26, 2020. He was born in 1928 to Robert and Mabel May, in Auburn Township, where he spent most of his life. He began racing stock cars with his brother and cousin in 1948. They traveled the country racing for nearly twenty years. In recent years he was inducted into the Cloverleaf Speedway Hall of Fame and the Twin State Auto Racing Club Hall of Fame. Ralph served as a cook in the 4th Infantry Division of the U.S. Army, stationed in Germany, during the Korean War. He was an active member of the Burton-Middlefield American Legion Post 459. For over forty years, he owned a business that served food at local fairs and festivals including the Great Geauga County Fair and Geauga County Maple Festival. He loved seeing the long lines for his funnel cakes and elephant ears almost as much as he loved the friends he encountered while working at these events. He never seemed to meet someone that he couldn't talk to, and he could regularly find a connection to that person through common acquaintances. He was active in the Auburn Community Church and other township organizations throughout his life. He loved helping others, and community service was an important part of his life.
Ralph is survived by his daughter Becky Messner (Dave) and son Jon (Jen); and grandchildren Molly, Seth, Ian, and Gavin. He was preceded in death by his wives Marilyn Kimmick (1955) and Barbara Bryant (2009), his sister Pauline Gastemire, and brother Robert May.
A private family service will be held. In lieu of flowers, the family suggests contributions be made to Hospice of the Western Reserve, Burton-Middlefield American Legion Post 459, or the National Kidney Foundation. As Wimpy always liked to say, "Well, I sure am glad you got to see me." Arrangements handled by Burr Funeral Home and Cremation Service, 116 South Street, Chardon. Information and condolences on-line at www.burrservice.com.
William Gribble
William Gribble, 91, of Chagrin Falls, formerly of Chester, died on Sept. 28, 2020 at Cleveland Clinic's Hillcrest Hospital. Born on Feb. 10, 1929 in Ellsworth, Pennsylvania, Mr. Gribble moved to Cleveland at a young age with his parents, Raymond and Hazel (Helmick) Gribble, and siblings, Faye and Raymond, Jr., all of whom have preceded him in death.
In 1953, Mr. Gribble married the late Joyce McNeely-Gribble, with whom he had two children, Bill (Lillian) and Kimberly (Tom) Bohley, both of Chester, and one granddaughter. Later in life, he married and was preceded in death by Judy Edick-Gribble, and added to his family stepdaughters Vicki (Tom Whipple) Edick of Aurora; Sheri Vest of Duluth, Georgia; and Conni (John) Thomas of Keller, Texas; and three step-grandchildren.
Mr. Gribble's interests included horse racing, playing softball, golfing, bowling, fishing, meeting his buddies for breakfast at various places around town and spending time with family. Mr. Gribble also enjoyed reading, crossword puzzles, old movies and working in his yard, and he never missed an Indians baseball game. He was a member of the Wednesday Workers at Chesterland Baptist Church. After serving in the U.S. Army, Mr. Gribble spent the rest of his career at Gould/Clevite until he retired in 1989.
A private interment will be held to honor Mr. Gribble's wishes. In lieu of flowers, donations may be made to the Leukemia & Lymphoma Society.