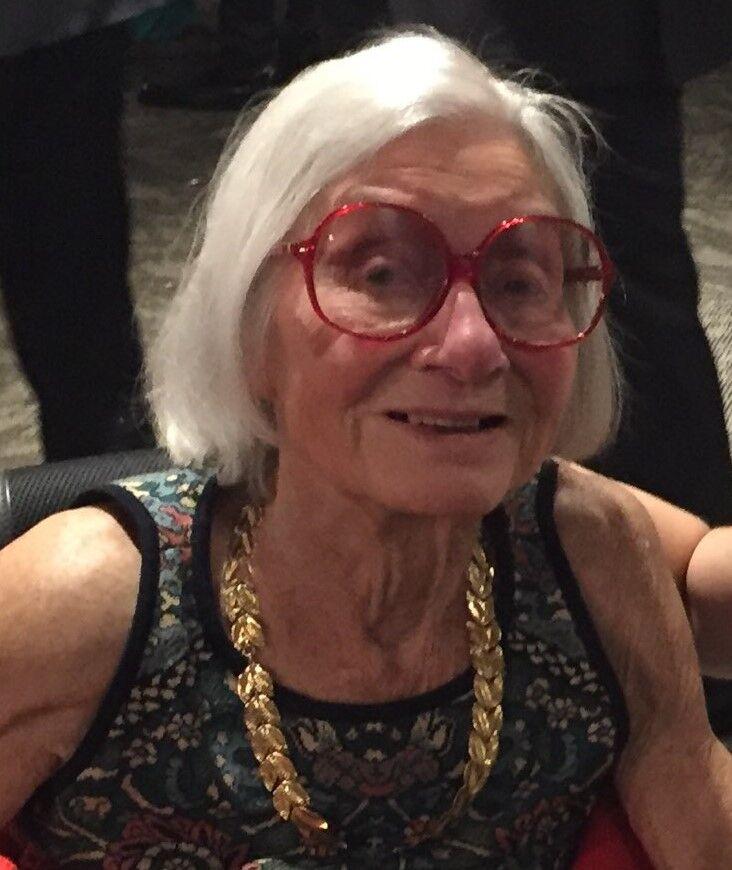 NANCY NICHOLS JANOCH
Nancy Nichols Janoch, 92, of Russell Township passed away Memorial Day, May 25.
The daughter of Dr. John H. Nichols and Ardys Stoner Nichols, Nancy was born April 25, 1928 at Henry Ford Hospital in Dearborn, MI. The family lived three years in Chagrin Falls before moving in 1933 to their Russell Road property. Three generations of the Nichols/Stoner family owned the 122-acre property between Russell Road and Route 87. That property became Russell Uplands Preserve.
Nancy's fondest childhood memory came during World War II when the family transferred to La Jolla, CA. With her father assigned as Commander at San Margherita Naval Hospital, Nancy attended school at Miss Duffy's Ranch, an all-girls school. Morning classroom instruction ended, followed by afternoon horseback riding through southern California's foothills in the era of open country, bungalow houses, and nearby U.S. Naval military servicemen barely 7 years older than her.
A 1946 graduate of Laurel School, Nancy graduated from Hood College in 1950. Her lifelong passion for piano blossomed during college, when Nancy accompanied her singing classmates for a local Baltimore TV broadcast.
Nancy married Robert Janoch, of Russell Township, in 1952. They separated in 1968 and later divorced. Recovering from polio in October 1954 while pregnant with her daughter defined her spirit. Told she would probably never walk again, she was determined to get back on her feet. Those visiting Nancy at her residence quickly learned nothing was as important as her desire to remain completely independent, right to the very end.
Nancy was preceded in death by her daughter, Mindy, of Whitefish, MT (2003). She is survived by sons, Robert (Jeanne) Janoch of Westford, MA, John (Kelly) Janoch of Russell Township, and five Janoch grandchildren; Megan (Vahid Karimkhani) of La Jolla, CA, Evan, of Pittsburgh, PA, Ryan (Allie) of Berkeley, CA, Alyssa (Westford, MA) and Drew (Creedence) of Fort Kent, ME, who bring great joy with five wonderful great-grandchildren.
Family services will be private. Celebration of Life will be announced at a later date. Interment is at Evergreen Cemetery. In lieu of flowers, the family suggests donation to charity of their choice supporting music, culture and nature. Arrangements by Gattozzi and Son Funeral Home in Chesterland.
RONALD P. KOOSER
Ronald P. Kooser, 80, of Chagrin Falls (Bainbridge Township) passed away May 29, 2020, after a lengthy illness. Ron is survived by his beloved wife of more than 62 years, Linda Kooser, and their two children Sheree Ricketts (Doug) and Paul Kooser (Wendy). He is also survived by his four grandchildren – Morgan Ricketts Crawford and her husband Sam, as well as Corey Ricketts, Jacqueline Kooser and Brandon Kooser – plus two brothers, Roger Kooser and Ray Kooser (Beth), and sister-in-law Sandy Kooser.
Ron, born Oct. 10, 1939 in Pittsburgh, PA, was the son of Teresa and Paul Kooser. Ron was a graduate of the widely recognized Hotel Administration program of Cornell University Class of 1961. As a Cornell student, he was a member of Hotel Ezra Cornell, a prestigious student activity that would annually operate Statler Hall serving 400 prominent guests from the hospitality industry. In his senior year, he was chosen to be a member of Ye Hosts, an honorary society recognizing top students in the Hotel Administration program. After graduating from Cornell, he served a term as '61 Class Director for the Hotel School Alumni Association Magazine and was an active contributor with columns including family updates and news of life in Chagrin Falls, as well as activities of his four grandchildren. Ron started his career with Stouffer's Foods in the design department and joined Cini Little in 1970 where he ultimately became President/CEO of the multi-office firm prior to retiring in 2012. Cini Little is in the consulting, planning and design business for foodservice, laundry and solid waste recycling on a global basis.
Some of Ron's projects included work for the Rock and Roll Hall of Fame, South Franklin Circle, The Gamekeepers Lodge, The Country Club, Southwest General Hospital, Wade Park VA Hospital, Presque Isle Downs, Miami University, Richard T. Farmer School of Business, University of Mount Union, Hiram College, Franklin Park Conservatory in Columbus, St. Ignatius and Chagrin Falls High Schools, Cuyahoga Juvenile Justice Center, Massachusetts General Hospital, Union Pacific Railroad, Goodyear, Westfield Insurance and Timken.
A celebration of Ron's life will be held at a later date because of the current pandemic. Final resting place for Ron is at St. Paul Lutheran Church Cemetery in Zelienople, PA. Contributions in Ron's memory are suggested to the Wounded Warriors Project at woundedwarriorproject.org/donate. (St. John Funeral Home of Bainbridge Twp., 440-708-1855)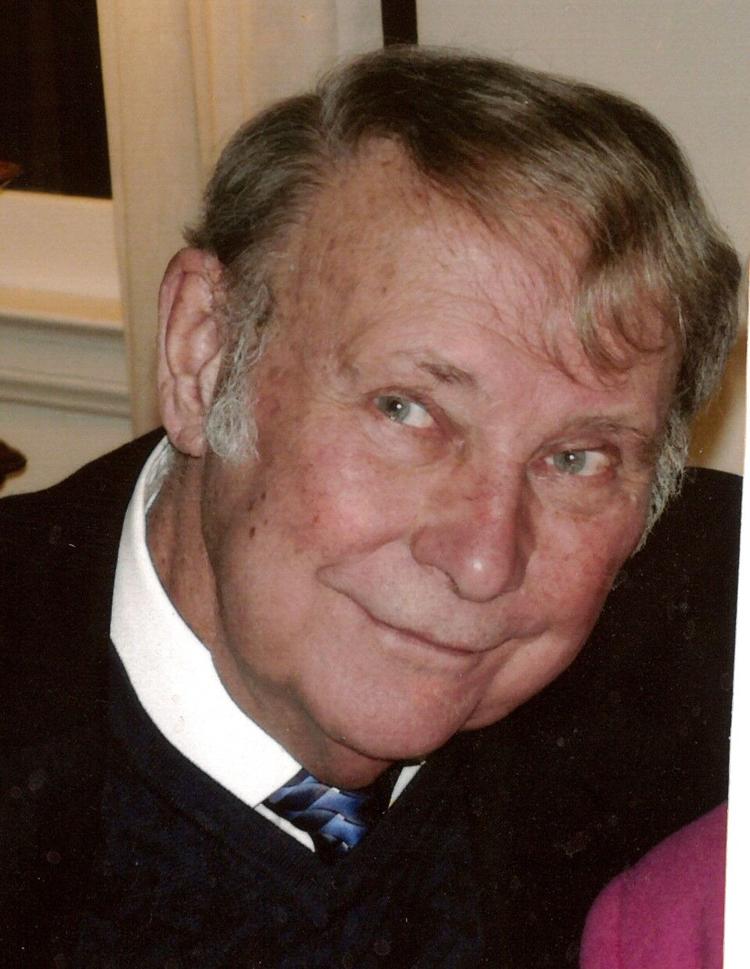 ALBERT H. KRAUSE JR.
Albert H. "Al" Krause Jr. age 86, of Chagrin Falls, passed away May 28, 2020. Al was preceded in death by his wife, Dotte (Hinton) Krause March 25, 2005. He is survived by his loving companion, Joyce L. Teeft and her children, Jennifer Bauer and Christian Teeft.
Al was born December 17, 1933 in East Cleveland, OH to Mary Elizabeth (Beck) and Albert H. Krause Sr. After graduating from Shaw High School in 1952, Al went to Dyke and Spencerian College in Cleveland, getting his Bachelor's in Business Administration degree in 1954. He joined the U. S. Marine Corps, first as a reserve in college and then at Camp Lejeune, NC, serving from June 28, 1954 until June 28, 1956. Al began his work career with Cleveland Trust Bank, as a teller, on October 2, 1956 and retired forty years later on October 2, 1996, from Key Bank in Chagrin Falls, as Vice President / Bank Manager.
He was very busy in the community. Al was a proud 50-year member of Chagrin Valley Rotary Club, serving as president for three years, 1976 -1979. He was honored as a Paul Harris Fellow in June of 1988.
Al was also a fifty-year member of Golden Gate Masonic Lodge #245 F & AM, past High Priest of Chagrin Falls Chapter 152 Royal Arch Masons, past Patron of Golden Rule #442 Order of Eastern Star, past Treasurer of Oriental Commandery #12 Knights Templar. He was also a member of Windermere Council #113 Royal & Select Masons, and the Ancient Accepted Scottish Rite – Valley of Cleveland. He served on the Masonic Temple Board for many years as secretary/treasurer.
Al enjoyed watching all sports and was an avid fan of Nascar, the Indians and Browns. He played tennis, enjoyed gardening and taking vacations to Fripp Island and Naples, Fl.
Services were held at St. John Funeral Home, 16381 Chillicothe Road, Chagrin Falls. Interment was in Evergreen Hill Cemetery.
Memorial contributions may be made in his name to: Chagrin Falls Fire Dept., 21 West Washington St., Chagrin Falls, OH 44022 or a charity of your choice.
DORIS ELLENE LUNA
Doris Ellene (Bell) Luna, 97, of Circleville passed away on May 27, 2020. She was born on May 19, 1923 in Murfreesboro, TN to Claude and Helen (Nelson) Bell. In addition to her parents she was preceded in death by her husband Kenneth Luna, daughter Sarah and sister Helen Buckingham.
Doris was a retired art teacher from Circleville, Westfall and Logan Elm School Systems. Doris is survived by her daughter Benny (Ed) Peters, son Ken (Scarlet) Luna, grandchildren Kate Sumption, Ashley Writsel, Creigh Peters and by great-grandchildren Jakob, Stella, Ashton and Peyton.
Private services will be held at Forest Cemetery. When restrictions are lifted from the COVID 19 a memorial service will be held at Presbyterian Church please check www.wellmanfuneralhomes.com for updated information.
MARIE C. PECKIS
Marie C. Peckis, age 93, of Russell Township, passed away peacefully on May 26th, 2020. She was born in Cleveland, OH to Charles and Elizabeth Curschman, and graduated from Jane Adams High School. She was a key punch operator for Park View Federal and enjoyed ceramics and making quilts for her grandchildren.
Marie is survived by her children Walter "Tom" (Helen), James, Jane Marie West, and Chuck (Theresa); six grandchildren and ten great-grandchildren; and siblings Janet, Carol, and Elizabeth. She was preceded in death by her parents Charles and Elizabeth Curschman and her brother Bill.
Private family services. Donations can be made in lieu of flowers to St. Jude Children's Research Hospital at www.stjude.org. Online condolences at www.gattozziandson.com.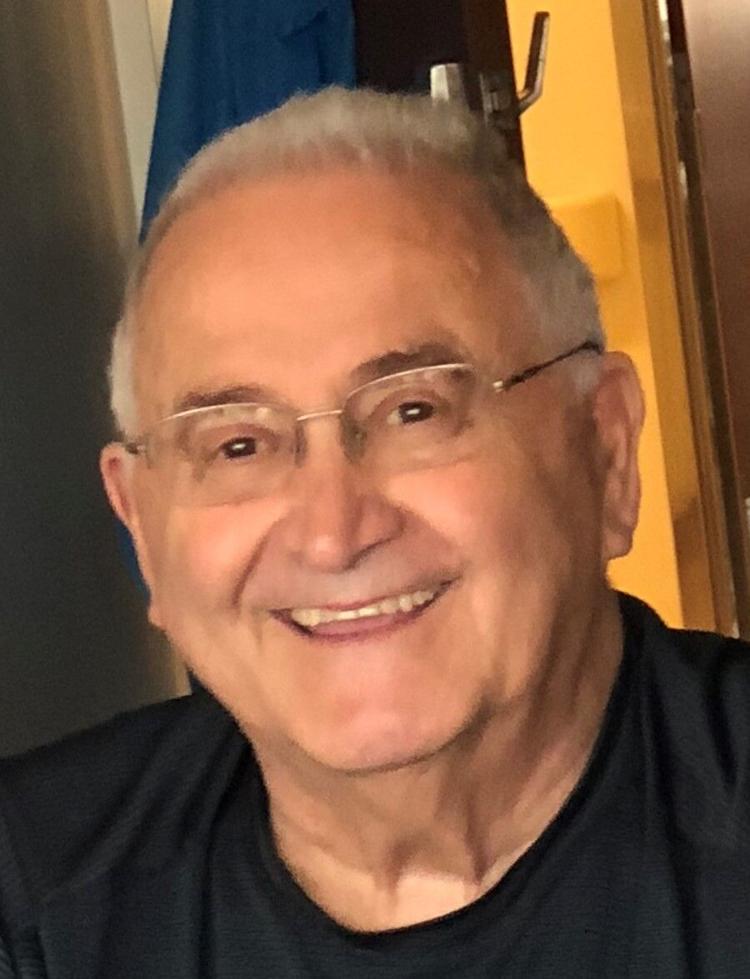 NICHOLAS RICO
Nicholas Rico, age 77, of Chagrin Falls. Beloved husband of Mary Lou (nee Leonard) for 54 years; loving father of Scott (Susan) and Brad (Kelly); dearest grandfather of Samantha, Nicholas, Jake, Anna and Kylie; dear brother of Lillian (late James) DeLoia and Geraldine (late John) Fulena.
Mass of Christian Burial was celebrated on Saturday, May 30 at Church of the Holy Angels, 18205 Chillicothe Rd., Chagrin Falls, OH, at 10:00 A. M. Cremation followed. The family suggested donations in memory of Nick to the Leukemia & Lymphoma Society, 5700 Brecksville Rd., Independence, OH 44131. (St. John Funeral Home of Bainbridge Twp., 440-708-1855).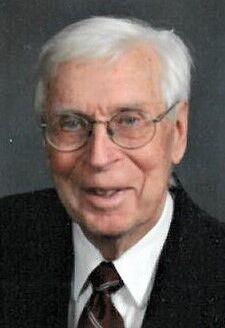 CARL C. SLATER
Carl C. Slater, a longtime resident of Chagrin Falls, OH, died May 18, 2020 at age 95.
Carl was born in Urbana, NY on June 17, 1924. He was predeceased by his wife, Rachel in 2007 and his daughter, Rachel Ellen on March 7, 2020. He was also predeceased by his parents, Charles and Cora Slater of Hammondsport, NY and his two brothers, Fordyce and Philip, also of Hammondsport. He is survived by his sister, Norma Jean Wilson of Bath, NY and several nieces and nephews.
Carl was an excellent baseball pitcher and played on the Hammondsport High School team for four years. Following his military service Carl landed tryouts with two major league baseball teams.
After high school Carl served in the Army Air Corps primarily in the Pacific theater during World War II. After the war Carl returned home to Hammondsport and started a woodworking business with his brother Fordyce where they made beautiful furniture.
Carl left Hammondsport to attend Denison College in Granville, OH where he majored in history. He received a Master's degree from Ohio University. Carl met his wife at Denison College in Granville where they were married in 1955.
The family soon moved to Chagrin Falls, OH. Carl spent his career teaching history at Beachwood High School. He and his family were life-long members of the Chagrin Falls Methodist Church and he served on several church committees including OUTREACH and was a member of the church Dining Disciples. He was also very active in the Chagrin Falls Historical Society.
Carl was an early member and supporter of Habitat for Humanity in the Chagrin Falls area. He built one of his own homes on Cleveland Street. Carl was also a very active member of the Chagrin Valley Democratic Club. He had great interest in politics and always enjoyed debating political issues.
In retirement Carl co-owned an antique shop named Behind The Times. He enjoyed hunting for antiques and building and repairing furniture. After closing the antique shop, he turned his attention more fully to golf which he had enjoyed for many years.
Carl will be deeply missed by his family, friends and all who knew him. A graveside memorial service will be held for Carl in Hammondsport, NY. A church service in Chagrin Falls is pending based on the current Covid-19 developments. Memorial donations can be made to the Chagrin Falls Historical Society, Habitat for Humanity or The Up Side of Downs. Please sign Tribute Wall at: murphyfamilyfuneralhome.com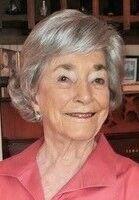 Ann deHamel Sullivan
Ann deHamel Sullivan (nee Gaither), 97, passed away peacefully at her home in Chagrin Falls on May 28, 2020. She was preceded in death by her husbands, Jack deHamel, Ted Horsey, Ken Chidlaw and, most recently on May 10th, 2020, her beloved Buddy Sullivan. She was also preceded in death by siblings, Paul Gaither (Jeanne deceased), Rebecca Yates (Jim deceased) and Helen Gottron (Don deceased). Ann was the loving mother of daughters, joAnne deHamel Small (Neil), Corinne dehamel and Katie deHamel (deceased). She is also survived by Sullivan stepchildren, Rick (Peggy), Dave (Joanne deceased), Terri Fitzpatrick (Tim), Kathy (Rose Leininger), Tim (Calli), DJ, Dennis, and Peggy (Michael Bloom). Ann was the loving grandmother of Virginia Kapostasy (Steve), Sally Unger (Seth), Andrew Small (Katie), Cameron Small (Amanda), Kelly Small and Corinne Tallion, both deceased. She was the great-grandmother of eight.
Ann was born July 13, 1922 to Paul and Ann Gaither in Cleveland, Ohio. Her childhood was spent in Chagrin Falls and she graduated from Cleveland Heights High School in 1940 and Flora Stone Mather College in 1944 with a degree in social work. Ann was the oldest living original resident of Lake Lucerne, where she kept her pony, Chubby, who was often transported in the back seat of the family car. She could ride Chubby standing on his back.
With a life characterized by many colorful career positions, Ann worked for IBM Corporation, Fenn College, Geauga County Welfare Department and Bainbridge Library. An avid volunteer, she worked very hard for Chagrin Falls School Levies, Visiting Nurses, several women's philanthropic organizations as well as The Cleveland Society for the Blind where she served for over 30 years and became a braille translator.
Ann was very musical and wrote hundreds of songs and even composed a successful musical that was produced twice as a fundraiser for Case Western Reserve University and the Bainbridge Library. This was remarkable because she couldn't read music, was a self-taught pianist and only played by ear. She was a great cook and loved entertaining her many friends and family and was a passionate Scrabble and Bridge player. She will be greatly missed.
In lieu of flowers, donations in Ann's memory may be made to Hattie Larlham Foundation, 9772 Diagonal Road, Mantua, Ohio 44255. Private graveside services will be on July 13, 2020. Please sign Tribute Wall at: murphyfamilyfuneralhome.com