RUSSELL S. DAVIS
Russell S. Davis, 81, of Bainbridge Township, Ohio, passed away on June 26th after a brief illness. He is survived by the love of his life, his wife of nearly 55 years, Susan (nee Ramsay), and their two children, Brett (Shannon) and Emily (Daniel Doyle) and four treasured grand-children, Madeline, Jack, Alexander and Zoe. He is also survived by his brothers Roger and Reginald and his sister Peggy. He was predeceased by his beloved mother and father, Hazel and Roger Davis.
Russ graduated from Solon High School where he was a multi-sport athlete. He attended Ohio University and served his country in the US Army as a paratrooper. Russ supported the family business by working alongside his parents at their Solon taverns, The Annex and Roger's Bar. Russ went on to work in the insurance industry and later, land development. He and Sue developed the first phase of the Hawksmoor subdivision in Bainbridge.
Russ was a favorite little league coach and always fostered a feeling of camaraderie and teamwork amongst his players. He not only taught the fundamentals of baseball but also the importance of strategy, good sportsmanship and fair play. He was so dedicated to the Kenston community, he would, when necessary, load up his own mower and haul it to the various baseball fields in Bainbridge and Auburn to cut the grass so the kids could play.
Russ had a passion for motorcycles and spending time with family and friends. He organized several Father-Son-Daughter Ride-Ins, traveled extensively in the continental United States, Alaska, Mexico, Europe and the United Kingdom on motorcycle with his enthusiastic wife as well as with his buddies. He served as Road Captain for the local chapter of the BMW Motorcycle Club and could always be counted on for pro tips in motorcycle maintenance or a cold beer at the end of a ride.
Russ loved riding his bicycle as well as camping with friends and family, especially his grandchildren. He read voraciously and soaked up knowledge like a sponge from his vast library of fiction, non-fiction and just about every motorcycle magazine ever printed.
Russ was a devoted son, father, grandfather, brother, uncle, mentor and friend and loyal dog-owner. He will be dearly missed.
The Davis family would like to thank the Palliative Care and Hospice teams at Hillcrest hospital for their compassionate and respectful care during Russ's final days.
A private gathering for family and friends will be held on July 31. In lieu of flowers, the family suggests memorial contributions to Geauga County Rescue Village or Dolly Parton's Imagination Library.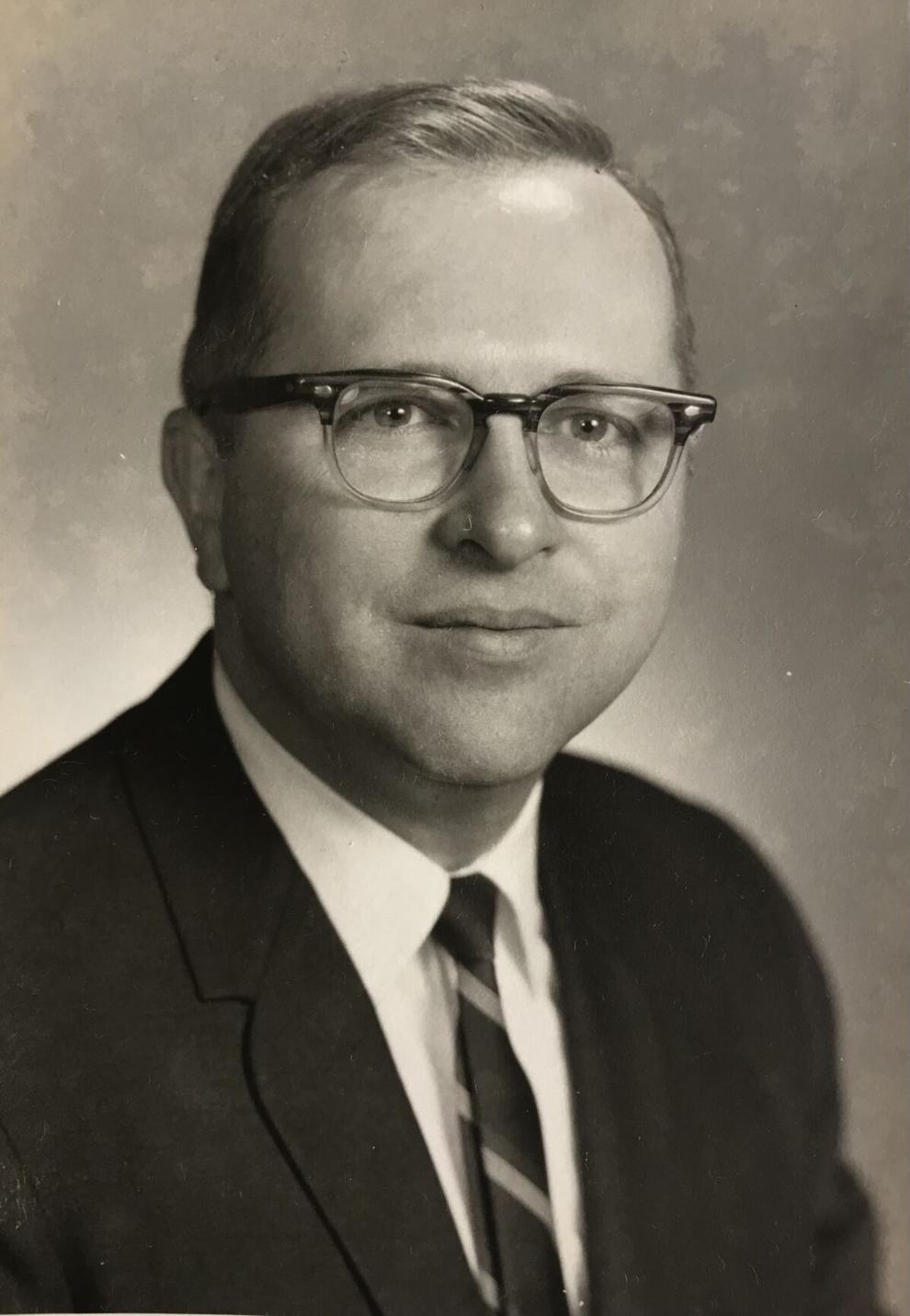 FRANK "KIP" GIBSON HEAD JR.
Frank "Kip" Gibson Head, Jr., passed away peacefully while surrounded by family at his home in Novelty, OH, on July 17, 2021, at the age of 90. Kip was a lifelong resident of Northeast Ohio. In 1948 he graduated from The Rayen School in Youngstown; he then completed an economics degree at Oberlin College in 1953. Kip met his future wife, Elizabeth "Buff" Acker, at a church social. They were married in 1960 and went on to share 56 loving years and 2 children. Kip began his 38-year career with National City Bank as a teller in 1954 and retired in 1992 as a vice president. Kip had many years in retirement to enjoy his interests of playing golf, traveling, reading, and watching sports. He was a beloved member of The Church of the Western Reserve for over 30 years and spent several years serving as their treasurer.
Supportive extended family helped shape Kip's childhood and contributed to the well-respected man he would become. He had an excellent memory and was affectionately referred to as "The Encyclopedia." A man of uncommon integrity, perseverance, and kindness, he also possessed a unique sense of humor and was willing to laugh at himself.
Kip is survived by his son, George Head, of Novelty; his daughter, Janet (Edward) Roberts, of Kitty Hawk, NC; and his grandchildren Dennis Head, Margaret Roberts, Evelyn Head, David Roberts, and Max Roberts. He is also survived by his sister, Sarah Anderson, of New London, WI. He was preceded in death by his wife, Elizabeth Head; his parents, Frank Gibson and Margaret Ryall Head; and his grandson, Samuel Head.
A memorial service will be held on Sunday, July 25, at 2 PM at The Church of the Western Reserve, 30500 Fairmount Blvd., Pepper Pike, OH. We thank the Hospice of the Western Reserve for their compassionate guidance. Donations in lieu of flowers may be made to The Church of the Western Reserve or the Hospice of the Western Reserve. Online tributes and condolences at www.gattozziandson.com.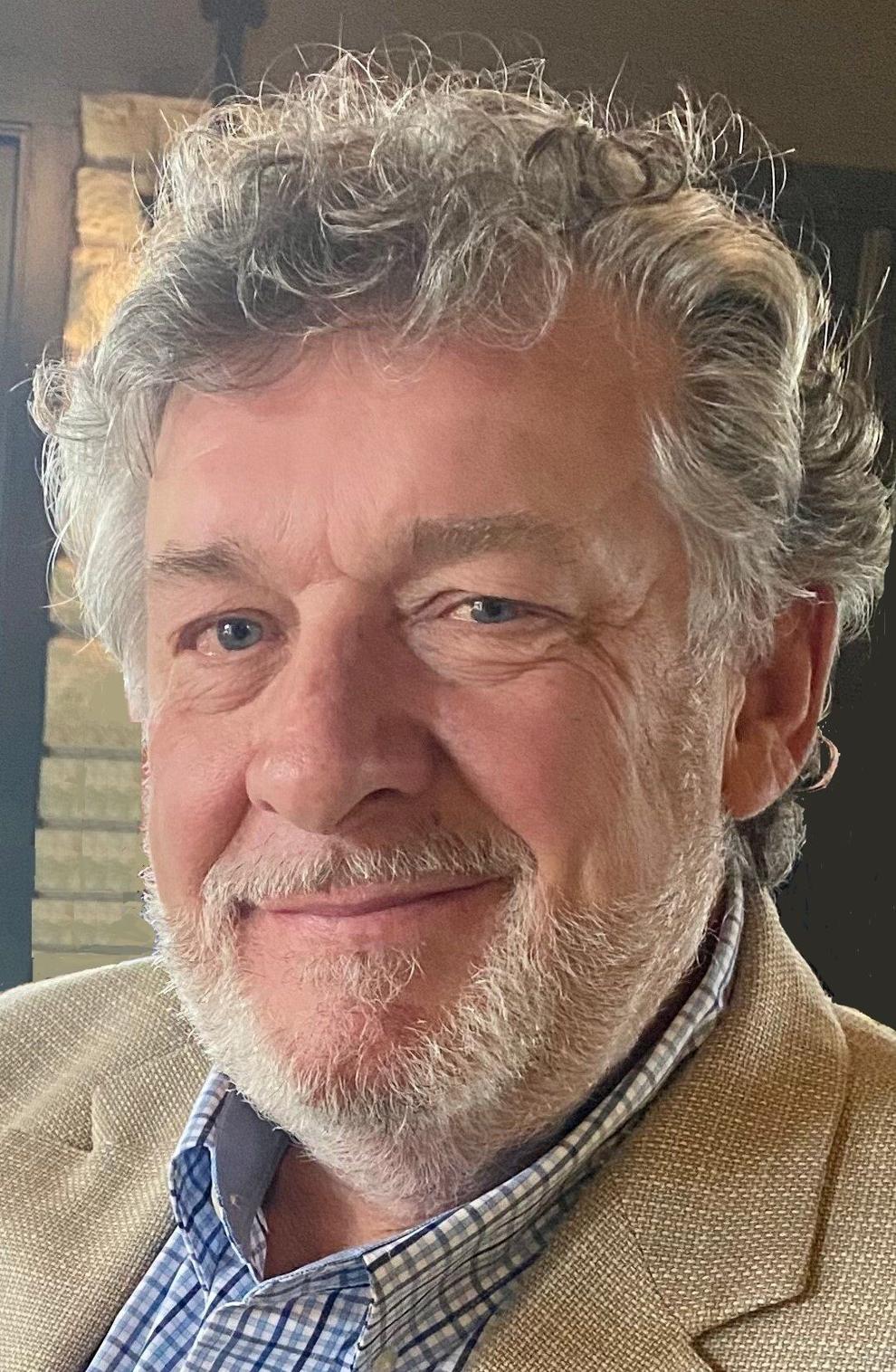 DARREL FRED HERDMAN, SR.
Darrel Fred Herdman, Sr., known to all as Fred, passed away suddenly on Monday, July 19, 2021. He was an athlete, a student, a coach, a teacher, a salesman, a fast friend to many, and a beloved husband, father, grandfather, brother, and cousin. In addition to his family and friends, he leaves behind a coonhound who won't stop running away, a mutt who can barely walk, two cats that all but him had forgotten, and an armful of shotgun ammunition that he intended to use this fall on ducks, but will instead be fired in his honor by his boys and at least one granddaughter.
Like most of his many tall tales, what follows is based on a true story. Fred was born in Troy, Ohio on Flag Day in 1948, less than a year after his older brother, John. His parents, Darrel and Johnena, first raised Fred and John on a farm famous in family lore for its lack of indoor plumbing and an outhouse filled with snakes. After a few years of farm life, Darrel and Johnena moved the family to Xenia. The Herdmans spent the next decade in and out of Little League, basketball, and Pop Warner football games. While still a youngster, Fred hit a game-winning homerun that was witnessed by a rookie player for the Cincinnati Reds, who promptly asked for the ball and signed his name - "Pete Rose" - on it. Fred went on to Xenia High School, where he was a three-sport athlete and also proudly represented his school at Buckeye Boys' State. In his senior year, he was awarded the Rocky C. Thomas prize for the best all-around male student at Xenia.
The summer after his senior year, Fred and his brother John drove out to the countryside to share a few adult beverages. While they were parked near a cornfield, they saw a flying saucer rise out of the crops - it then followed them all the way back home before ascending to a high altitude. The story of this sighting, and whether it was the product of chemical influence, was the subject of family debate at every holiday or birthday gathering for the next half century.
Fred went on to Muskingum College, where he started as a freshman and played in the 1966 Grantland Rice Bowl. Fred's lack of speed at fullback was more than made up for by his willingness to run full speed into oncoming defensive linemen. In his spare time, he met his first wife (Kathaleen) and made lifelong friends as a member of the Mace Club. While his time at Muskingum produced volumes of memorable stories, perhaps the most well-known came after Fred and his friends watched the film Cool Hand Luke. After seeing Paul Newman's character eat 50 hard-boiled eggs in an hour, Fred bet his fraternity brothers that he could eat 60 eggs in an hour. The attempt, which was held in front of a standing-room only crowd and covered in the local newspapers, failed in spectacular and disgusting fashion when one of his buddies slapped Fred's stomach after he downed egg 51 (with plenty of time remaining).
After graduation, Fred and Kathy married and moved to Kettering, Ohio. Fred taught English and coached football at Fairmont West High School and eventually became the Assistant Principal at Fairmont East. In 1975, Fred and Kathy welcomed their son, Justin, and two years later, he was joined by their daughter, Karah. Fred spent these years barbequing by Darrel and Johnena's pool, hopelessly failing at training his springer spaniels to work pheasant fields, and purchasing the finest leisure suits the decade had on offer.
In the early 1980s, Fred and Kathy moved the family to Coral Springs, Florida, where they were soon joined by Darrel, Johnena, and John. Fred spent the next few years traveling the globe, first as a salesman and then as a marketing executive for U.S. Surgical. His many airline trips led to a series of celebrity tales, all of them highly unlikely, but these legendary yarns included bird hunting with Walter Payton, assisting Gary Coleman in stowing his carry-on baggage in the overhead compartment, sharing mid-flight cocktails with Diane Sawyer, drinking beer with Andre the Giant, and helping John Denver pen the famous song "Rocky Mountain High."
Fred returned to Ohio in 1989 and soon met the love of his life, Patricia, whom he married in 1990. Patty brought her two children - Katie and Chris - to the family, and a year later, they added Fred Jr., thus completing what became a blended crew of parents and five children.
In the 1990s, Fred moved the family west to pursue new job opportunities, first to California and then settling in Scottsdale, Arizona. Here, Fred hit his stride in several areas. With Fred Jr. entering high school and Chris attending college at Arizona State, Fred found himself doing what he loves most: being a dad. Whether he was hosting the football team, wrestling team or rugby team, Fred made sure there was enough room, enough laughs and enough grilled meat for everyone. It was also in Arizona that Fred, who was always on the lookout for talent, hired both his daughter (Katie) and a transplanted Ohio State fan who would eventually become Katie's husband (Jay).
After Fred Jr. graduated from high school and pursued his college football career at Youngstown State, Fred and Patty decided a boomerang back to Ohio was in order. What followed was five years of pure joy for Fred. Watching YSU practice, making road trips through snowstorms to see the Penguins play in exotic locales like North Dakota, hosting massive tailgate parties at home games, and always clutching his new grandchildren close during the tensest moments of each contest.
In his last months, Fred was able to throw himself into the wedding celebration of Fred Jr. and Katelyn ("Katie" or "FAK"). With his entire family assembled for the first time in well over a year, Fred was able to toast the newlyweds at their rehearsal dinner, walk Patricia down the aisle, and give a knowing thumbs up to friends in the audience on his stroll out of the church.
Fred is survived by his wife, Patricia Ann; his children, Justin (Elizabeth), Karah (John Mark) Parschauer, Darrel Fred (Katelyn), Katherine (Jay) Scherer, and Christopher Margrett; his grandchildren, Lucy and Julian Herdman, John Justin, Grace, and Beatrice Parschauer, and Jackson and Calvin Scherer; his brother, John; his nephew, Jonathan; and numerous cousins, friends, and other loved ones.
Funeral arrangements are to be provided by Murphy Funeral Home in Chagrin Falls. A memorial service is being planned for this upcoming weekend and details will be available on the funeral home website. In lieu of flowers, the family asks that a donation be made in honor of Darrel Fred Herdman, Sr., Class of 1970, to Muskingum University, Office of Institutional Advancement, PO Box 1837, New Concord, OH 43762 or online at https://www.givecampus.com/campaigns/4797/donations/new.
Whenever his children prepared to take the field in sports, Fred reminded them of his two fundamental rules. First, a quitter never wins, and a winner never quits. Second, once your number is called and you enter the game, you will play with reckless abandon. Fred leaves behind a legacy unmatched in its humor and kindness. His laugh will no longer be heard in ears, but it echoes forever in hearts. And his lessons endure beyond his passing. Let it be said... Fred Herdman never quit on life, and he loved with reckless abandon. Please see service details and sign Tribute Wall at: murphyfamilyfuneralhome.com
FRANKLIN OLIVER SMITH
Mr. Smith died in December 2019, at the age of 94, in Massachusetts. He was born in Kent in 1925 to Mary Louise (Abersold) and Oliver Smith and grew up on the family farm in Ravenna. He began helping at the family bakery at the age of 12 and later worked as a lifeguard at Sandy Lake, where he met his future wife.
After graduating from high school in 1943, he joined the Merchant Marines and shipped in convoys to Murmansk, Marseilles, Cuba, Hawaii, Australia, and New Guinea. After the war he graduated, in three years, from Kent State University (biology). He married Barbara Ann Ewell of Ravenna on his birthday in 1948. At Suffield High School he taught science and math, coached and advised, and led a Boy Scout troop.
In 1956, the family moved to Chagrin Falls and he began teaching biology at Brush High School, South Euclid-Lyndhurst (Wall of Fame Award). During summers he earned a Master's degree in Limnology at Kent State, with field work at Muzzy Lake in Portage County. He continued lake investigation supported by a National Science Foundation grant at the University of Minnesota biology station at Lake Itasca State Park during three summers camping with family in tow. After 1964 he also taught evenings and summers at Cleveland State and was active in several professional organizations advocating for the teaching of science.
For 10 years during the school term, Franklin and Barbara helped raise their granddaughters Emily and Eileen Ryan in Zanesville. For many summers he enjoyed cottage life at Muzzy Lake--maintenance, entertaining friends and family, and "messing about in boats." Service to the Kent United Church of Christ included men's breakfast group, property committee, deaconing, and Bible study.
Always a sportsman (football, basketball, track, skiing, hunting, swimming, and fishing), he picked up track and field officiation after retiring from high school teaching, at the high school, college, and master's levels. Meets and official training took him coast to coast and continued until he was 88, when he retired a second time and moved with his wife to live with his daughter and family in Concord, Massachusetts.
Barbara Smith died in Concord in 2016. Their children Douglas, Marcia (Ryan), and Jeffrey, a grandson, Miles Colman (Sohee Shin), and siblings Robert and Dolores (Chechak) also predeceased him. Survivors include a brother, Thomas (Anne) of Ravenna, daughter, Anne (Colman), sons-in-law John Colman and Kelley Ryan, grandchildren Emily Ryan, Alice Colman, Eileen Ryan (Tim Reichart) and Elena Colman (Karl Goethert), many nephews and nieces, and a great-grandchild (Oscar Goethert).
A memorial service will be held at 2:00 pm Saturday, July 31 at the Kent United Church of Christ. In lieu of flowers, contributions in memory of Franklin and Barbara Smith may be sent to the KSU Foundation, P.O. Box 5190, Kent, OH, 44242, or online at givetokent.org. Please indicate the Kent State University Scholarship Fund #17720 on the memo line of y