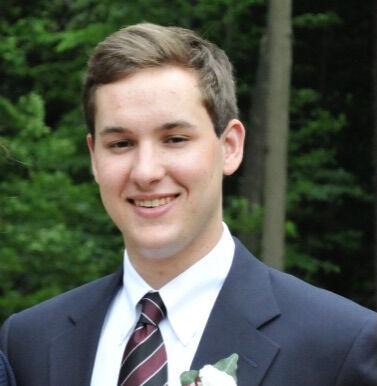 SAMUEL SIMMONS ALTHANS
June 2, 1994 – December 18, 2020
Beloved son of Susan O. and Gregory P. Althans, brother of Arthur J. Althans III (Alana), and grandson of Marilyn C. and Arthur J. Althans II and the late Marilyn B. and Donald C. Opatrny.
Sam graduated from University School in 2012 as a "lifer" where he enjoyed his studies and played goalie on the varsity hockey team, earning the co-MVP award for the state "Frozen Four" team his senior year. He was also a member of the varsity lacrosse team. He was a Strnad Fellow and a Burton D. Morgan Entrepreneurship Fellow. Every day he lived the US motto: "Responsibility, Loyalty, Consideration.
He was a 2016 graduate of Kenyon College where he majored in Economics and minored in Environmental Sciences, he served as President of Delta Tau Delta, and he was a passionate member of the Kenyon co-ed acapella group, "The Chasers."
Sam had many and varied interests. In addition to hockey and lacrosse, he enjoyed the outdoors and he rode his bicycle with Overland teen groups coast to coast across the USA and from Seattle to San Francisco (with all his needs for the trips carried on his bike!). He also enjoyed traveling and he did post-graduate work at the London School of Economics. Sam was a kind and gentle soul with a smile and a chuckle for anyone he met.
In lieu of flowers, the family prefers contributions to University School, Samuel S. Althans Memorial Science Fund, 2785 SOM Center Road, Hunting Valley, Ohio. 44022. The family will have a private service.
Brown-Forward Funeral Home
JOHN JOSEPH BECLAY
John Joseph Beclay, age 97, passed away on December 19, 2020, in Chagrin Falls, Ohio. John was born to Petronela and Jozef Becla in Kaczanowka, Poland on September 22, 1923. He had a brother, Michal, and half-sister, Maria (both deceased).
Only 15 years old when Germany invaded Poland at the start of WWII, John escaped from a Nazi labor camp and evaded banishment to Siberia when fleeing Eastern Europe. Immigrating to the US, he made his way to Cleveland, Ohio, where his uncle was a monsignor in the Catholic Church. Later, he enrolled in college without knowing English.
After graduation, John worked as a banker, married Sally Cikra, and settled in Chesterland, Ohio. In 1980, John lost Sally to cancer when she was only 50 years old. Three years later, he met Gertrude Shuminski. They married, spent winters in Florida, and traveled together until her passing in March 2020. John loved to ski, swim, play golf and tennis, enjoy a good meal, dance to polka music, and visit his family in Poland. Always tenacious and determined, he lived a full life well into his advanced years before passing peacefully.
John is survived by his children Margy Beclay Ross (Scott), John Beclay Jr., and Andy Beclay (Sue), grandchildren Katie Ross, Kassandra, Sally, Jack, Grant, and John Beclay III, and numerous nieces and nephews in the US, UK and Poland.
Private services for John will be held graveside at All Souls Cemetery in Chardon.
To commemorate John's love of the outdoors and his over 60 years of living in Geauga County, the family asks that in lieu of flowers that memorials in John's name be made to the Foundation for Geauga Parks.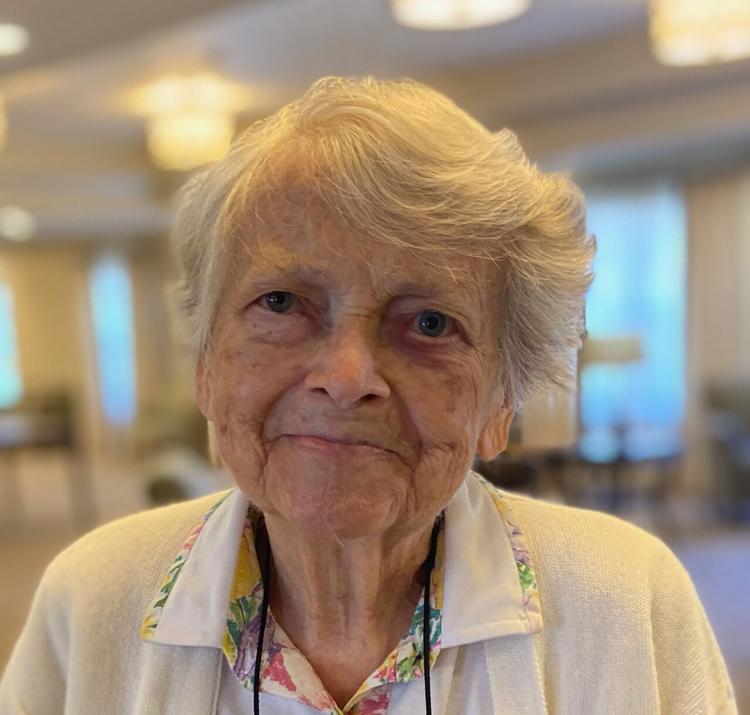 MARGARET LAVAUGHN EVANS
Margaret LaVaughn (Bishop) Evans passed away on December 27, 2020 in Twinsburg, OH. She was born June 3, 1927 in Houston, PA, the daughter of John H. and Margretta (Cushnie) Bishop.
LaVaughn was a past president of the women's nine-hole golf group at the Royal Poinciana Golf Club in Naples, FL. She was a volunteer with the Perky Patchers quilting group. She was a member of PEO Chapter HV, a lifetime member of the order of Eastern Star and White Shrine. Additional volunteer activities included the hospital in Burlington, IA; Meals-on-Wheels in Chagrin Falls, OH; and Boys and Girls Club of America in Syracuse, NY. An avid quilter and knitter, LaVaughn also enjoyed playing duplicate bridge. She was a member of Moorings Presbyterian Church in Naples, FL.
LaVaughn graduated from East Washington High School, Washington, PA, in 1946. She was employed by the Bell Telephone Company, and the Pennsylvania Transformer Company, both in Cannonsburg, PA, and subsequently at General Electric Company in Lynn, MA.
LaVaughn's family always came first. Her five grandchildren and four great-grandchildren were the great joy of her life, and she was known for her sharp wit and great sense of humor.
LaVaughn married her beloved John Dows Evans in 1952. She is survived by two sons; John Wesley Evans and his wife Sue of St. Charles, IL, and David Bishop Evans and his wife Deborah of Chagrin Falls, OH, five grandchildren, Lindsey, Laura, and Megan, daughters of John and Sue Evans; and John D. Evans II, and Shelby, son and daughter of David and Deborah Evans. Also surviving are four great-grandchildren Van, Eisley, Craig, and Eleanor; nieces Patti Dietz of Fredericktown, PA., Susan Condi of Eighty-Four, PA, Linda Jeremias of Wexford, PA; and nephew Barry Bishop of Green Valley, AZ.
She was preceded in death by her husband, parents, two sisters, Marjorie and Jean, a brother, Thornton, and two infants at birth.
Services will be private.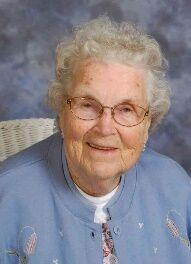 EVA GRAE GIBSON
Eva Grae Gibson, age 103, of Thompson, passed away Saturday, December 26, 2020 at Blossom Hill Nursing Home. She was born May 15, 1917 in Braxton County, West Virginia the daughter of Mary (Roby) and Everett Robinson, Sr. She married Wilson Gibson in Replete, WV on November 3, 1935.
Eva worked for 15 years as a Dietary Aid at Perry Ridge and Shady Acres Nursing Homes. She enjoyed gardening and spending time with her family, especially her grandchildren and great-grandchildren.
She is survived by daughter, Nelma (Frank) Deckelman; sons, Clifford (Shennett) Gibson, Jack (Barb) Gibson, Arley Gibson and many grandchildren and great-grandchildren.
She was preceded in death by her parents; her husband Wilson; granddaughter, Jeanette; great-grandsons, Shane Brueggman and William Brueggman; brother Everett Robinson and sister, Edith Norman.
Friends will be received 2-4 pm Sunday January 3, 2021 at the Behm Family Funeral Home, 26 River St., Madison, OH 44057. Private Family Services will be held. In lieu of flowers, contributions may be made in Eva's name to a charity of your choice. Guests are required to follow current pandemic guidelines, wear masks and practice social distancing. Final Resting Place will be Fairview Cemetery in Madison.
Behm Family Funeral Home of Madison, OH is assisting the family. Online obituary and condolences may be viewed at www.behmfuneral.com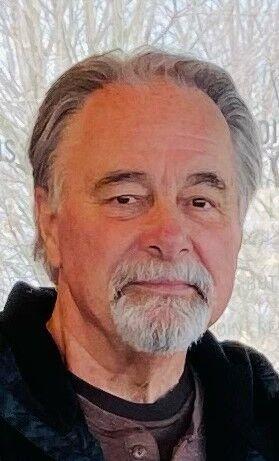 RICHARD "DICK" HOOPES
Richard "Dick" Hoopes passed away peacefully in the tranquil surroundings of his home on December 22, 2020, after a grueling three-year battle with esophageal cancer. He is survived by his beloved wife, Susie (Susan Marburger Hoopes) of Chagrin Falls; dear brother Robert Hoopes of Marion, KS; dear brother-in-law Scott Marburger and niece Isabel Marburger, of Willoughby Hills; and niece Heather Matthews (Jim) of McClellanville, SC. Along with his immediate family, Dick was blessed to have many close friends and cousins whom he absolutely adored. He was preceded in death by his parents, Ed and Mildred Hoopes, of Alliance.
A proud Army veteran and graduate of Kent State University, Dick began his distinguished sales and management career with Metal Goods Division of Alcan Aluminum in Buffalo, NY, transferring later to Cleveland, St. Louis, Philadelphia, Detroit, and back to Cleveland, remaining with the company (now known as Ryerson) for 35 years, in key roles through many of its mergers and acquisitions. Dick was one of the founders of the company-wide sales training program utilizing relationship selling techniques, which he helped pioneer. He was a true survivor in a very tough industry, happily retired in late 2011, and never looked back.
Dick was a lifelong birder and loved hiking and the great outdoors. He kept extensive lists and photos online through eBird, of his almost daily birding hikes throughout northeast Ohio. He loved the close-knit birding community in Geauga County, and made many wonderful friends who are just as passionate about nature as he was. He became an Ohio Certified Volunteer Naturalist through the Cuyahoga Valley National Park, where he led grade school through college students on guided birding and nature walks and volunteered to help in the Environmental Education Center.
Dick and Susie were regulars at almost every jazz venue in northeast Ohio, connecting with their favorite performers, and meeting up with friends they made along the way. As a couple, they treasured their time together through music, great friends, family, lots of rousing conversations, food, and wine.
At Dick's request, there will be no services due to Covid restrictions. When it is safe to gather, we will celebrate his life well-lived, as he would want, and he will surely be there in spirit. Anyone who would like to honor Dick's life with a gift may do so by feeding the backyard birds, helping preserve our natural environment, and respecting nature. (St. John Funeral Home of Bainbridge Twp. 440-708-1855)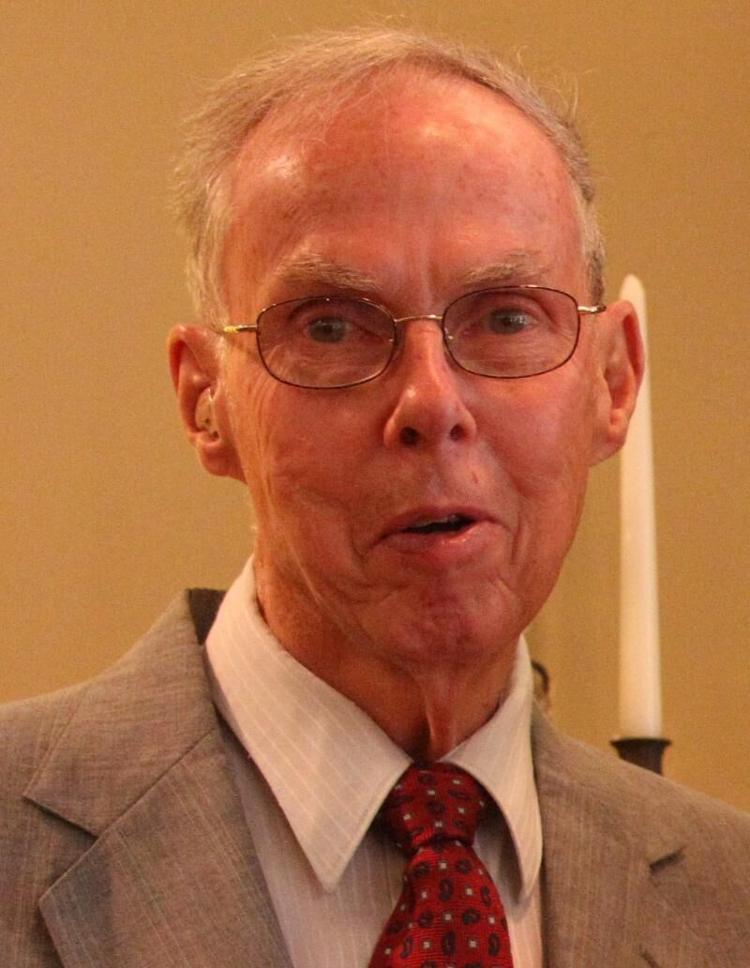 PHILLIP WAYNE HOSMER
9/2/27 – 12/24/2020
Wayne was born in the family home in Burton to Len and Hilda Hosmer. The family moved to a farm on Jug Road, where he lived until he graduated from Berkshire High School in 1945. After serving two years in the Army, Wayne received his B.A. from Hiram College and a Master's in Education from Kent State. He also did post-graduate work at the University of Colorado in Boulder. Wayne taught in the West Geauga school system for over 30 years, until his retirement in 1989. At West Geauga, he met his wife Patricia Crain Bucher, to whom he was married for 57 years.
Their honeymoon to Quebec started a love of travel. Wayne and Pat visited all 50 states, and over 60 countries on six continents. During his retirement, Wayne regularly volunteered at the Geauga Regional Hospital, the Geauga Park system, Geauga County Historical Society, Habitat for Humanity, and tutored for Project Learn at the Geauga County jail. He was active in the Chagrin Falls United Methodist Church, serving as the chairperson of the administrative board and president of the Methodist Men's organization. Wayne also served on the South Russell zoning board. He supported the American Red Cross, donating 150 pints of blood.
He is survived by his wife Patricia, daughter Elizabeth (Laura), and stepsons Phil (Susan) Bucher and Paul (Dorothy) Bucher; granddaughter Keana (Morgan) Meyer, and great-grandchildren Katharine, Elizabeth, and Asher Meyer; sister-in-law Lois Hosmer, as well as several nieces, nephews, and great-nieces and nephews. He was preceded in death by his parents, Len and Hilda Hosmer, brothers Harry and Roy, sister-in-law Doris, and grandson Paul Bucher.
Gifts in Wayne's memory may be donated to the DDC Clinic for Special Needs, 14567 Madison Rd., Middlefield, OH 44062.
BARBARA PATEREK
Barbara J. Paterek (nee Wheeler), age 78. Went home to heaven to celebrate Christmas with the Lord and her late husband, Steve, on Sunday, December 20.
Barbara graduated from Chagrin Falls High School. She spent her life raising her family and supporting her husband in his career at Centerville Mills in Bainbridge. She was an avid reader, enjoyed watching theater, and supported public television.
She is preceded in death by her parents John and Nancy Wheeler, and by her husband Stephen Joseph Paterek. She is survived by her brother Bill (Kathy) Wheeler, son Steve (Angela) Paterek, daughter Jackie (Jerry) Paine, grandson Michael (Samantha) Lilly, and great-grandson Jasper.
A celebration of life will be held at a later date. In lieu of flowers, the family requests that donations be made to the Geauga County Public Library, the Chagrin Falls Public Library, or WVIZ. (St. John Funeral Home of Bainbridge Twp., 440-708-1855).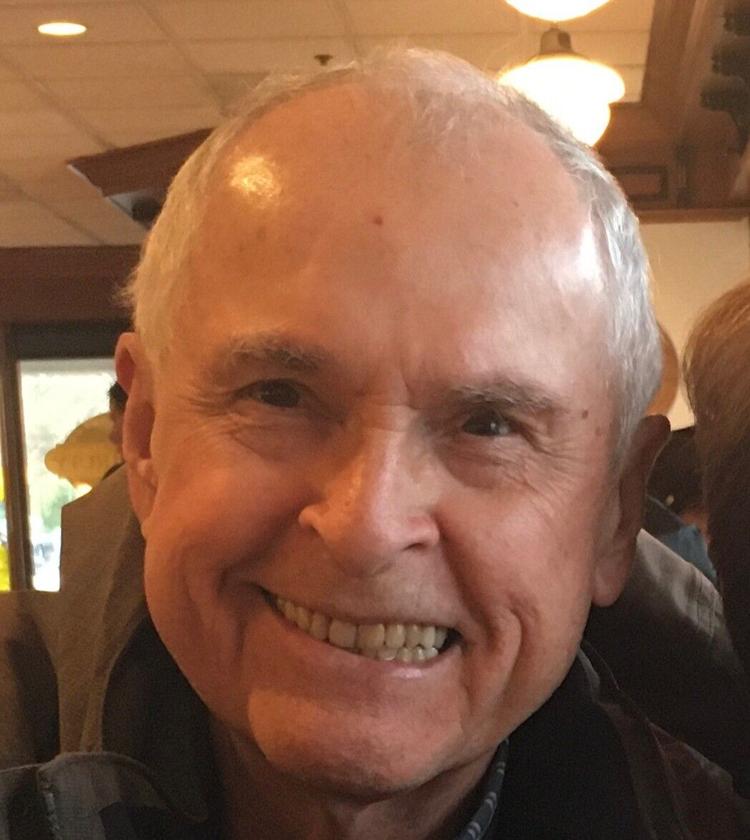 RONALD ANTHONY SIWIK
Ronald Anthony Siwik, 80, of Chagrin Falls, passed away peacefully at home on December 28th, 2020 after a six-year battle with colon cancer. Born on February 10, 1940, Ron was the beloved husband of Rita for 58 beautiful years. Ron was born and raised in Kalamazoo, Michigan and is preceded in death by his parents, Anthony Siwik and Katherine (Malkowski) Siwik. He is survived by his two siblings, James Siwik and Rose (Siwik) Oosting (husband Stephen). Ron was the beloved father of three children, Julie, who preceded him in death, as well as his son Steven Siwik (wife Violet) and his daughter Mary (Siwik) Toth (husband Michael). The pride and joy Ron and Rita cherish so deeply are the nine grandchildren in their lives. Ron is preceded in death by granddaughter, Lindsay Hatch and grandson, Ian Hatch. His seven grandchildren that will carry on Ron's legacy include Austin Hatch (wife Abigail (Cole) Hatch), Jeffrey, Jeremy and Alyssa Siwik, and Bradley, William and Sarah Toth.
Professionally, Ron was a Radiologist. He attended Kalamazoo College for his undergraduate studies and it was during this time that he met Rita, the love of his life. They were married in 1962 while Ron was in medical school at the University of Michigan. Following medical school, Ron enlisted in the Air Force where he was a flight surgeon based in Topeka, Kansas. It was during his service years that he had his first flight lesson and received his private pilot license, and so began a tremendous and life-long passion for general aviation. In 1969 Ron left the air force and moved his family to Columbus, Ohio for his three-year residency at The Ohio State University. His medical training was completed in 1972 and he began his private practice in Saginaw, Michigan, where he lived with his family for twelve years. In 1984, he moved his family to the Chagrin Valley to join a new radiology group in Cleveland, Ohio. Rita and Ron have lived in Chagrin Falls for the last 33 years. Ron's true passion in life was his incredible adventures in aviation. In 1973 he purchased his beloved Beechcraft Bonanza. Ron flew this airplane upwards of 6000 hours, with destinations including Bogota, Colombia, 3 trips to Alaska, 4 trips to Puerto Rico, several trips to Canada and Mexico and many cross-country flights to visit family, friends and seek new adventures. The highlight of Ron's foreign travel occurred in 2008 when, flying westward, he circumvented the earth flying solo in his Bonanza, a trip completed in 58 days. He was the 72nd person to accomplish this solo earthrounding trip. Ron also donated several years of Bonanza flight time piloting for the Western Reserve Land Conservancy to survey and photograph 100 pieces of property per year, mainly in Ohio. He also competed nationally in a Pitts Special aerobatics plane in the 'Advanced' category for twenty years. His aviation interest in 2004 became helicopters and seaplanes. He donated many charitable helicopter rides to silent auctions, and was deputized a Portage County Sheriff for the purpose of locating marijuana growing fields throughout Portage County. A favorite aviation adventure occurred in 2012, when he and a wing mate and dear friend, Joe Murray, each flew Piper J 3 Cubs on a meandering flight throughout Ohio with the goal of landing in all 88 counties. This flight commemorated the 75th anniversary of the Piper Cub. It was a 10-day journey that culminated at Wright Brothers Airport near Dayton, where a surprise ride in the Wright Model B Flyer occurred. Ron has many aviation credentials, including his instrument rating, commercial rating, and flight and instrument instructor ratings. In 2017, Ron was awarded the FAA's most prestigious award, the Wright Brother's Master Pilot Award. This award recognizes individuals who have exhibited professionalism, skill and aviation expertise for at least 50 years. Ron spent his lifetime being a champion of general aviation, contributing his time and talent as well as many generous donations to allow younger pilots the opportunity to pursue his own greatest passion. The family remembers and celebrates Ron's life and legacy, grateful for the many adventures and opportunities he provided to us. We are at peace, knowing our beloved aviator has "slipped the surly bonds of earth….and touched the face of God".
A Mass of Christian Burial and celebration of life will be held at Church of the Holy Angels Catholic Church in Bainbridge Twp. on Tuesday, January 5th at 10:00 a.m. In lieu of flowers, the family is asking for donations to organizations Ron supported and was so passionate about. ECOPA Safety and Education Foundation, P.O. Box 3130 Alliance, OH 44601; or the Western Reserve Land Conservancy, 3850 Chagrin River Road, Moreland Hills, OH 44022. (St. John Funeral Home of Bainbridge Twp. 440-708-1855).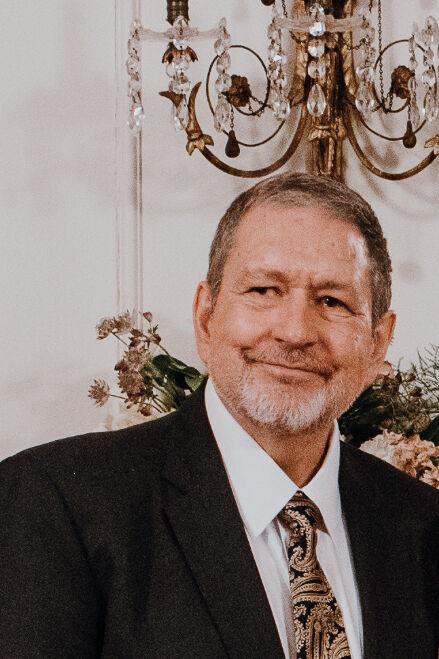 DAVID DOMORACKI
David Domoracki Ph.D., age 66 years. It is with heavy hearts and great sadness, that our family announces the passing of David Domoracki on December 26, 2020. Cherished husband of Sandi for 40 years, beloved father of Geoffrey Domoracki and Lissa Domoracki Sweeney (Darren), loving son of Barbara (nee Palur) and Walter and stepmother "Lottie" Adomaitis, all deceased. Dearest brother of Nanette Nickoli (Gene), Walter Domoracki (Beth), Diana Domoracki-Kisto (deceased) (John). Also grieving Dave's canine pal, Griffin. Dave attended Orange City Schools, Ohio State University where he met his wife, and Kent State University where he earned his doctorate degree. Dave was hired at Cleveland VA Medical Center in 1987 as the Electrophysiology and Balance Specialist in Audiology Services. He continued to work at the VA for 28 years as the Director of the Balance Disorders Lab, where he designed the lab to assess and contribute to the vestibular rehabilitation of veterans. He was called upon by colleagues across the country to help them design similar labs and provide national presentations. Dave loved inspiring others and working with his graduate students. He taught graduate classes at Kent State University and University of Akron. David had a zest for life, enjoying discoveries and adventures. Above all, he valued and prioritized spending time with his family. He loved taking road trips, long distance biking, music and hiking. He is best remembered for his positive attitude, contagious sense of humor, and eccentric wit. In all walks of life, he is remembered for his unwavering support for all of the lives he touched. Those who knew Dave knew of his strong will and determination especially when combating physical and medical challenges. The family would like to thank the leukemia team at Cleveland Clinic for their wonderful care to Dave and his family over the past two years. Closed, private family service will be held at 1:30pm on Saturday, January 2, 2021. The family welcomes you to join the service through Zoom. If you wish to say a few words, there will be an opportunity to do so during the service. Zoom link: https://us02web.zoom.us/j/82706915833?pwd=RnZwSCthYm5yeitEZW0wV2syNW4yZz09
Meeting ID: 827 0691 5833
Passcode: 363212
Call-In Number: 1-312-626-6799
Please join us for a celebration of life, which will be scheduled at a future date. In lieu of flowers, donations can be made to the Leukemia and Lymphoma Society or to the Cleveland Animal Protective League.