GUY CHAMBERLAIN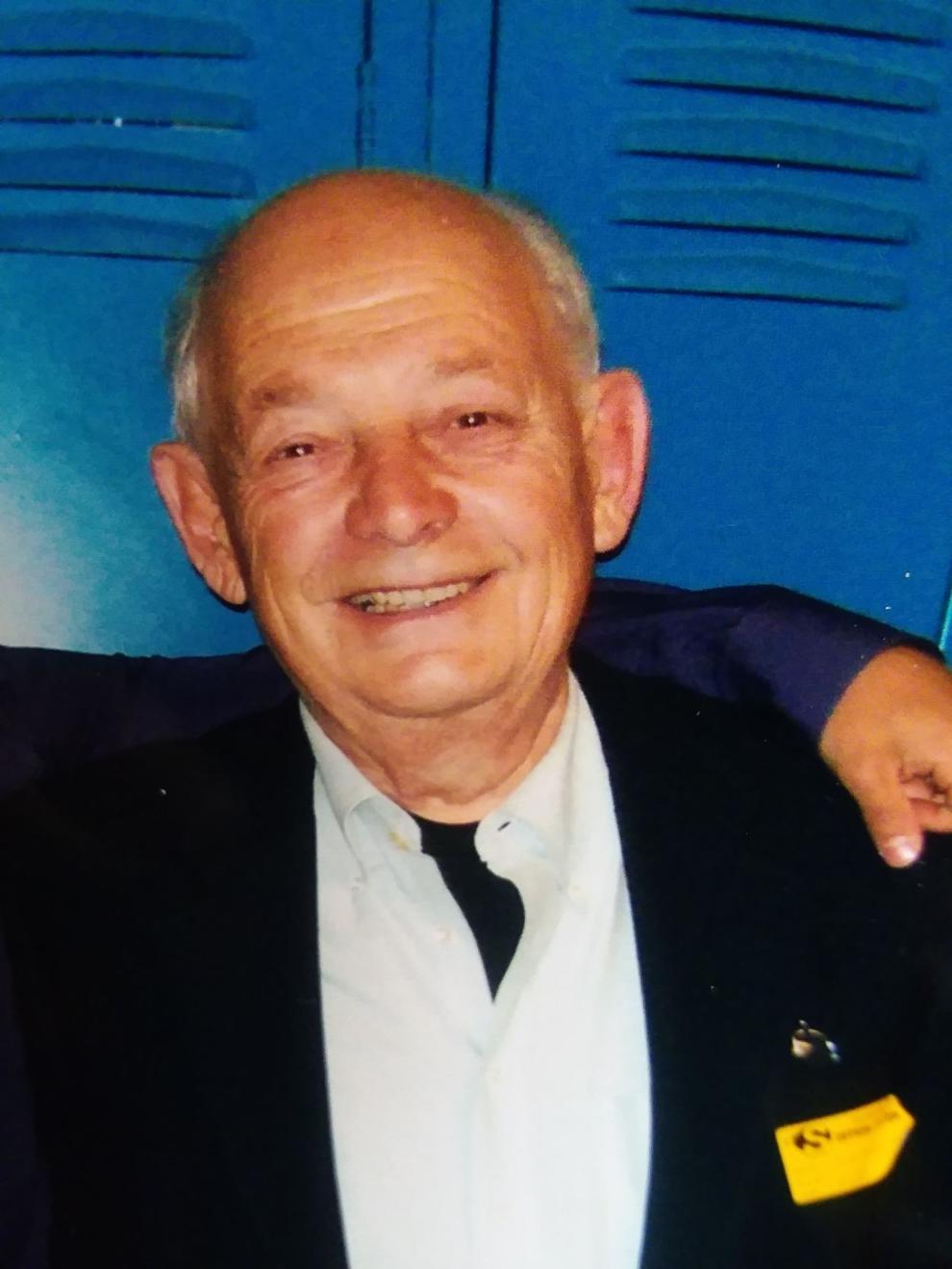 Guy Chamberlain, 85, of Solon, Ohio, passed away January 14, 2018, at Hillcrest Hospital in Mayfield Heights. He was born December 30, 1932, in Williamsburg, Pennsylvania, to Guy and Stella Chamberlain.
Guy spent most of his childhood in Franklin, Pennsylvania. He enlisted in the Navy in 1952 and served as a French interpreter to many staff admirals until 1958. It was a beginning for this small town Pennsylvania boy. Once honorably discharged, Guy ventured into the world of advertising. He experienced great success as advertising and public relations director for the famed Kenley Players. Kenley Players was the largest regional summer stock production in the country and presented more than 500 shows in towns and cities across Pennsylvania and Ohio from 1940 – 1995. Guy worked closely with many talented individuals such as Burt Reynolds, Mickey Rooney, Ann Miller, Zsa Zsa Gabor, Ava Gabor, Gene Kelly, Henry Winkler, and Betty White. Vincent Price even shared his prize chili recipe with Guy. Following his time at Kenley Players, Guy went on to work as an account executive for MTD.
Guy married his wife, Milicent, in his mid 40's. She died in 2002, and the couple never had children. A summer block party will be held in Guy's memory and contributions can be made to one of Guy's favorite organizations, Animal Protective League, 1729 Willey Avenue, Cleveland, Ohio 44113.
TRISSA OLEAN (DAVIS) HAEFLING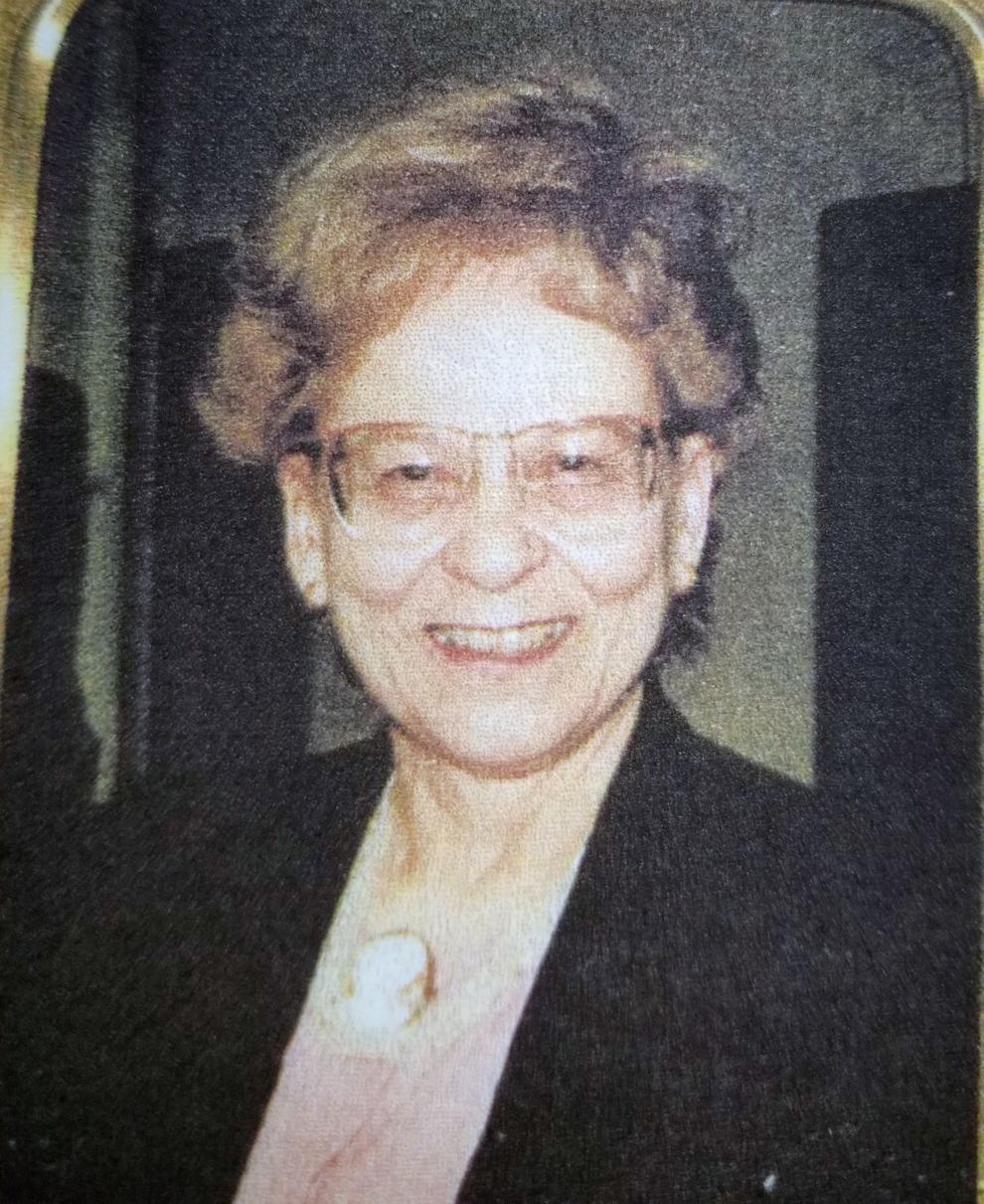 Trissa Olean (Davis) Haefling, 94, formerly of Warren, went home to be with the Lord on January 22, 2018, at 8:15 pm at Bailey Manor in Bainbridge Island, Washington. Trissa resided at Madison Avenue Retirement Center in Bainbridge Island, Washington, for five years prior to her stay at Bailey Manor. She was born on February 14, 1923, in Warren, a daughter of the late L.G. and Mildred (Isler) Davis.
Trissa was a lifetime resident of the area except for the five years she resided in Windham and the thirteen years in Chagrin Falls including ten years she spent at the Hamlet Village in Chagrin Falls and three years she spent with son, Todd, and Karen at their residence. She graduated from Warren G Harding High School in 1940. After graduation she worked with her father at West Side Realty and Insurance Company, where she did accounting for various local firms. During World War II, she provided Income Tax Services for their insurance clientele and continued to provide that service for many years after the war.
Trissa was an active member of Tod Avenue Methodist Church and performed a variety of duties for the church; she taught Sunday School, presided over the youth fellowship for several years, and sang in the choir to name a few. Following her marriage on October 28, 1945, to Carl L. Haefling, a son of Carl and Birdie (Parks) Haefling, she became a member of Central Christian Church, where she still maintains her membership.
After her marriage, she formed the Haefling Insurance Agency alongside her husband operating the business together for 29 years. During this time, she became a committed genealogist; establishing the family's lineage derived from the early settlers of New England, Virginia, and Ohio. Trissa served as a genealogical volunteer of the Ohioana Room in the Warren Library, held office in the Trumbull Co. Chapter of the Ohio Genealogical Society, served on the Board of Directors of Fowl, and was a member of the Amaranth Lodge Division of the Masonic Order. 
She was a member of the Mary Chesney Chapter of the Daughters of The American Revolution, a Founding Charter Member of the William Gaylord Chapter of the 17th Century Colonial Dames, and also a member of the First Families of Ohio Genealogical Society, the Richland Co. Ill Historical Society, The Beall, Friend, Foote and Brandt Families and various other research societies. Trissa also helped research for various people while traveling to Europe, Great Britain, Scandinavia, Israel, and the United States.
Her loving husband of 58 years preceded her in death on June 8, 2003. She is survived by her adoring children, Carl (Pamela) Haefling, of Bainbridge Island, Washington; son, Todd (Karen) Haefling, of Chagrin Falls; their children, Geoffrey of New York and Chelsea of Chagrin Falls; also her dear nieces and nephews, Kenton and Roberta Hyde, William and Barbara Hyde and Larry and Dinah Hyde.
She was preceded in death by her sisters, Rhea (Davis) Grumbling and Maurine (Davis) Hyde; and brother, Leon.
CONCETTA MARIE KORDA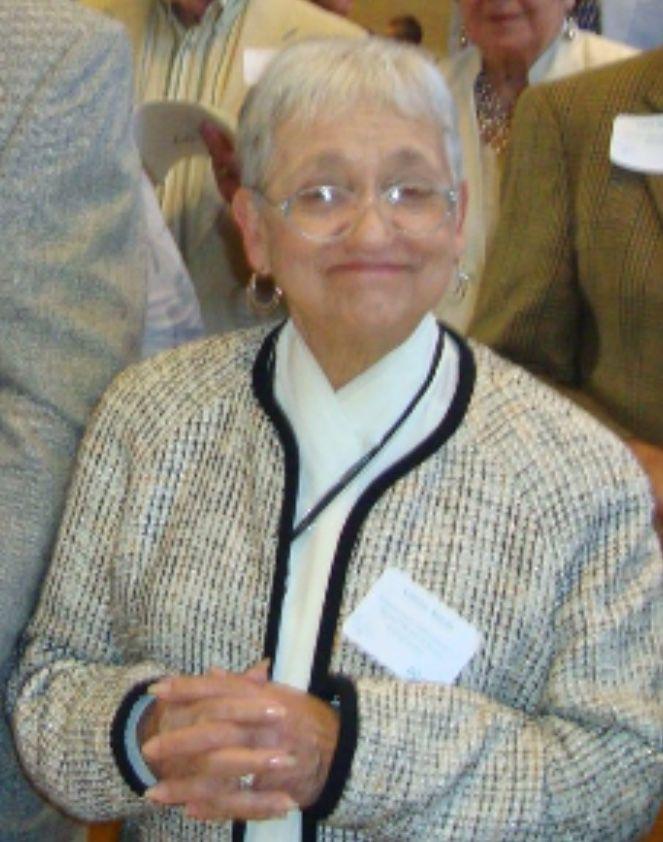 Funeral services and a Mass of Christian burial will be held Saturday, February 3, for Concetta Marie "Cetty" Korda, 89, who died peacefully in her sleep January 29 of natural causes.
Born November 28, 1928, in Youngstown, the daughter of Frank and Nicolina "Goldie" Sainato, Mrs. Korda was a 1947 graduate of East High School and attended classes at Youngstown State University.
A devoted wife, mother and homemaker, Mrs. Korda was known for making many homemade Italian dishes by hand, including pasta from scratch and her famous spaghetti sauce and meatballs. A past Italian Woman of the Year in Youngstown, Mrs. Korda was an avid volunteer both at Ursuline High School and Villa Maria High School, where her children attended school, as well as throughout the greater Youngstown community.
A lifelong member of Immaculate Conception Catholic Church in Youngstown, Mrs. Korda was a Eucharistic Minister and held numerous offices with the church's Ladies Guild. Each Easter and Christmas season, she would lead a kitchen crew, who made hundreds of loaves of Easter bread to be distributed and sold in the community.
Her greatest passion besides her children and her faith was her husband, John James, 87, whom she married Dec. 27, 1951, at Immaculate Conception Church. The couple, who were known to always hold hands, would volunteer their time together, delivering Holy Communion for the sick in Youngstown area hospitals and for the homebound for over 25 years. They were awarded by Northside Hospital commendations for their volunteer service.
Mrs. Korda is survived by her husband and five children; sons, the Rev. J. James Korda, Frank Korda Sr., Charles Korda, David Korda, all of Youngstown; daughter, Susan Marie Reid, of Chagrin Falls; seven grandchildren, Amanda, Rachel, Frank Jr., Mary and Vincent Korda, and Nicolina and Mackenzie Reid; and four great-grandchildren. She is also survived by a brother, Frank Sainato, of Columbus; and sister, Donna Jean Pallotta, of Florida. She was preceded in death by her parents and a brother, Leonard Sainato.
Calling hours will take place from 9 to 11 a.m. Saturday, February 3, at Sacred Heart Catholic Church, 400 Lincoln Park Drive, Youngstown, and a Concelebrated Mass of Christian burial will be celebrated immediately after at 11 a.m.
In lieu of flowers, memorial contributions can be made to St. Angela Merici, c/o Sacred Heart Church.
RUTH JANE WOODBURN
Ruth Jane Woodburn (nee Porter), age 102 of Solon, member of Chagrin Valley Country Club. Beloved wife of the late Jack; devoted mother of John A. and Bill (Peggy); dearest grandmother of David (Christy), Laura, and Annie Hintz (Dan); dear great-grandmother of Victoria, Gabriella, Alexandra, and Alyssa and Tyler.
In lieu of flowers family suggests contributions to the Garfield Memorial United Methodist Church, 3650 Lander Rd., Cleveland, OH 44124.  Services will be private along with the burial.