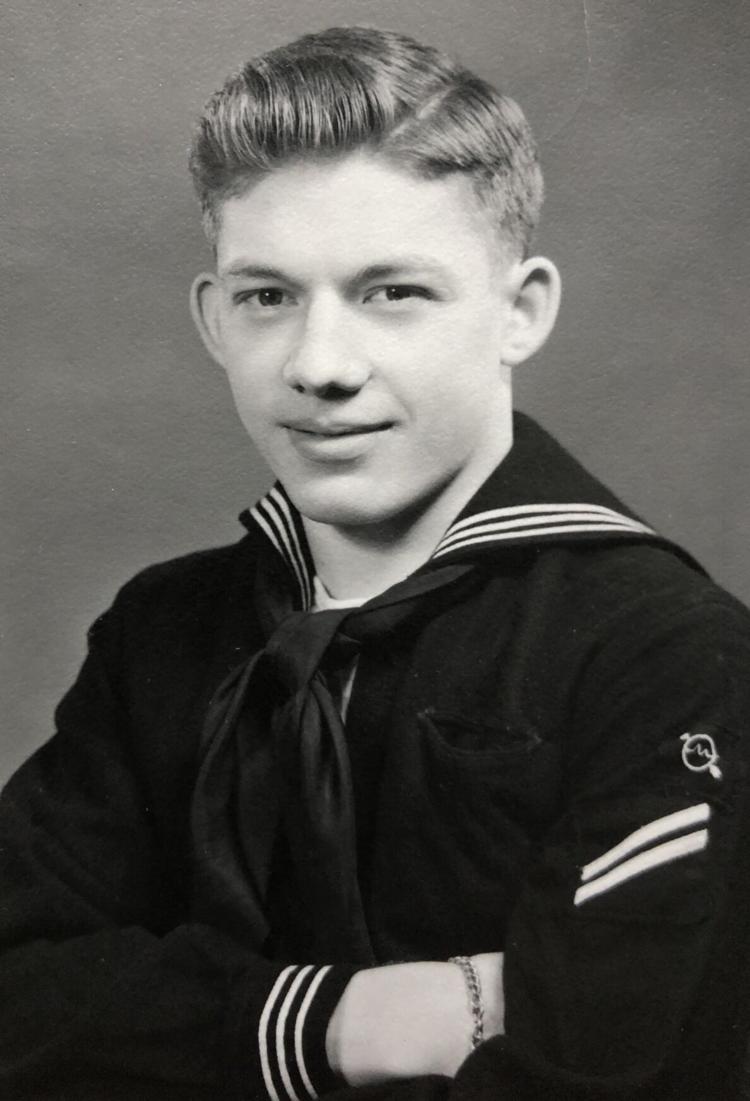 WILLIAM P. "BILL" CROMBIE
William P. "Bill" Crombie, age 85, passed away on December 29, 2020. Beloved husband of the late Elizabeth J. "Bette" (nee Takacs); dear brother of Rob Crombie and Keely Coughlin, both of Chagrin Falls; uncle of many. Veteran, U.S. Navy.
Interment and military funeral honors were held at Ohio Western Reserve National Cemetery in Rittman, Ohio.
St. John Funeral Home of Bainbridge Twp., 440-708-1855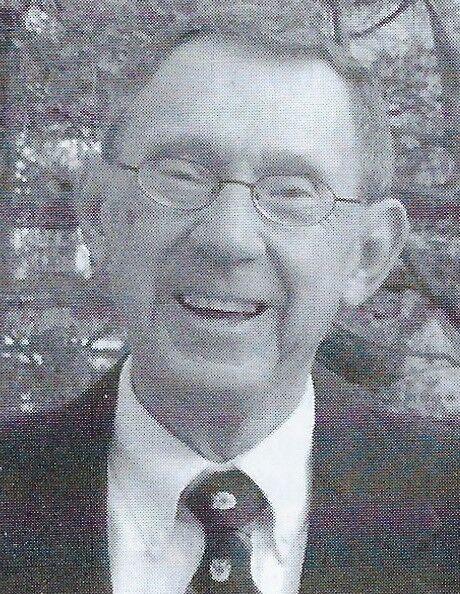 THOMAS G. MATTERN
Thomas G. Mattern of Chagrin Falls Passed Away Peacefully on January 3, 2021. Born December 23, 1937 in Youngstown, Ohio to Conrad and Martha Mattern. Graduated from Chagrin Falls High School in 1955, Wittenberg University in 1959, and received his Masters in Education at Kent State University in 1967. He coached and taught American History at Beachwood Schools for 2 years, Strongsville Schools for 1 year, and Chagrin Falls Schools for 25 years. He was a member of the Chagrin Falls United Methodist Church for 67 years.
After retirement, Tom started the Chagrin Falls Alumni Association followed by what is now the Chagrin Falls Tom Mattern Historical Room. Tom volunteered at Chagrin Falls Meals on Wheels for 20 years and was President for 3 years. The "Tom Mattern Victory Bell" which is now hanging at the Tiger football field is in honor of his dedication and love for the school. "Go Tigers!"
Survived by his wife, Linda of 57 years, sons John '85 and Kenny '88.
Public Memorial Services will be announced at a later date. A Private service for his family will be held at the Chagrin Falls United Methodist Church.
Donations may be made to the CF United Methodist Church. 20 South Franklin St. Chagrin Falls, OH. 44022, Chagrin Falls Meals on Wheels, P.O. Box 23497 Chagrin Falls, OH. 44023, Chagrin Falls Alumni Association, 400 E. Washington St. Chagrin Falls, OH. 44022, or the Chagrin Falls Historical Society, 887 E. Washington St. Chagrin Falls, OH. 44022.
Arrangements by Stroud~Lawrence Funeral Home Chagrin Falls, OH. www.stroudlawrence.com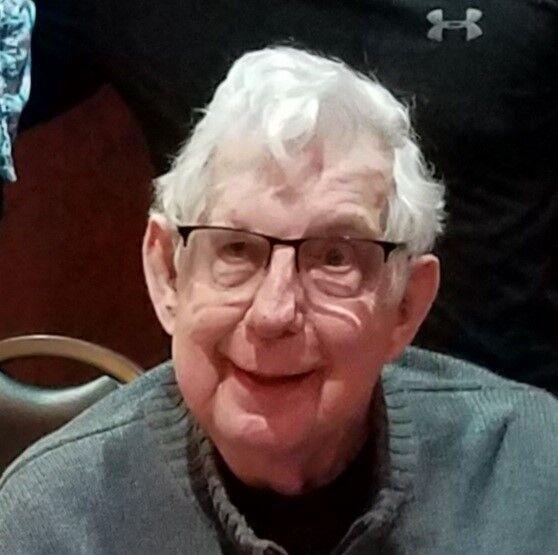 RICHARD O. "DICK" VAMOS
Richard O. "Dick" Vamos 8-1-1936 to 1-10-2021. Dick was a fun loving, hardworking, loving husband, father, grandfather, uncle, and friend of many.
He was a Rhodes High graduate in 1954, a graduate of Kent State College in 1958. He was a CPA in the Chagrin Valley area for over 60 years. Dick will be truly missed by many, especially his family. He is survived by his wife Jackie of 65 years, his 3 daughters Vicki (Neil), Julie (Hack), and Ellen (Mark). Grandfather of 6 and great-grandfather of 7.
In lieu of flowers please consider sending a donation to Hospice of the Western Reserve of Cleveland, who took wonderful care of him for the last few days of his life.
Arrangements by Stroud-Lawrence Funeral Home Chagrin Falls, OH. www.stroudlawrence.com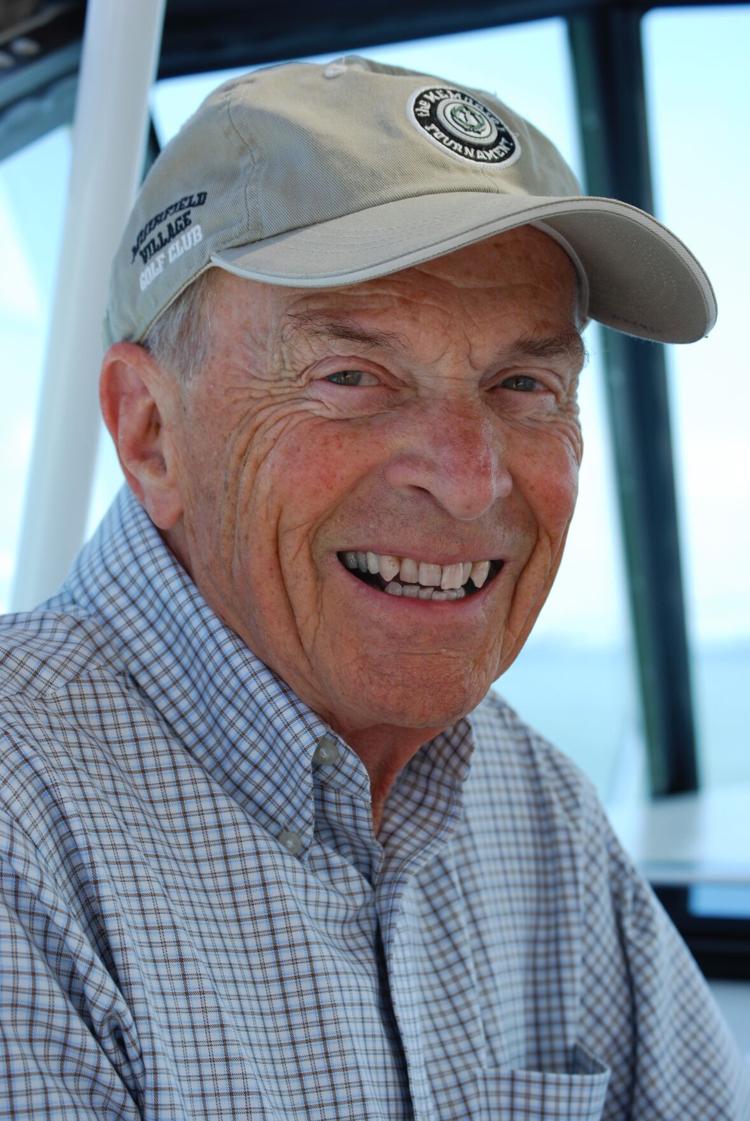 WALDEN HENRY WHYMAN
Walden Henry Whyman ("Wally") of McKinney, Texas and formerly from Chagrin Falls, Ohio, passed away on January 4, 2021, at the age of 89. He was born on September 5, 1931, to Henry C. Whyman and Alice (Bengtson) Whyman in New York City, New York. He married Hope Noxon on January 28, 1956, in Baldwin, New York. They would have celebrated their 65th anniversary this month.
Wally had a love for the ocean and water which began at a young age while growing up on Long Island Sound. He was a life-long sailor of the Eastern US Coast, and later on Lake Erie. He was happiest on the water, with the sun shining, and a stiff breeze in the sails. He left New York to attend Allegheny College in Pennsylvania, and it was there he discovered his love for ensemble singing, which became a large part of his and his family's life and ministry. Music was important, whether formal sacred selections in church choir or family sing-alongs accompanied by Wally playing his guitar. He and his family enjoyed traveling and they spent several years living abroad in both Brussels, Belgium, and Rio de Janeiro, Brazil on work assignments as a Business Executive. Wally loved immersing himself in different cultures and languages as it was a way to hear others' stories and connect with people.
He was a spiritual person, coming from a long line of United Methodist clergy. Assuredly he knew the gospel, but more importantly, he lived it. He had an intelligent, self-deprecating wit, which sometimes bordered on the profound. An honorable man of integrity in all respects, and faithful spouse to Hope, whom he cared for without thought of his own needs through her long journey with Alzheimer's disease. Even through his own health struggles, he was devoted to Hope and was so thankful, grateful, and proud of their children, grandchildren, and great-grandchildren and for the blessings of family that he and Hope enjoyed. He cherished each grandchild and great-grandchild. He had a humble, gracious, and tender heart, which he willingly shared with others. His beautiful soul will be sorely missed.
Wally is survived by his wife, Hope Whyman of McKinney, Texas; son, Peter Whyman (Francine) of Seattle, Washington; daughter, Wendy Vetter (Bud) of Mansfield, Ohio; and daughter, Susan Elliott (Todd) of Lucas, Texas; grandchildren, Michelle Whyman, Mira Whyman, and John Whyman; Kelly (Vetter) Coley (Tyler), Jenny (Vetter) Kraus (Jason), and Tom Vetter (Caitlin); Gavin Elliott, Avery Elliott, Aidan Elliott and Amelia Elliott; great-grandchildren, Noah, Andrew, and Luke Coley; Audrey and Braxton Kraus; and Charlie and Henry Vetter.
He was preceded in death by his parents, Henry and Alice Whyman and his sister, Carolyn Byrne.
There will be a private family burial service on the shores of Lake Erie at a later date.
The family requests any donations be made to the Alzheimer's Association at https://alz.org.
To convey condolences or to sign an online registry, please visit TJMfuneral.com